Tanabata on sale once a year!
Platinum membership-like limited special price

In addition to ornament just now set!
In addition to deliver with free shipping!

Even for beginners easy belt because of the dressing
It is safe even if you're not!

Yukata new 2011 crush yukata!
The summer is this set
If there is peace of mind!


Tokimeki love yukata purchase of limited edition!
Yukata accessory together with purchase

Yukata accessory will be half price!
Modifications to the yukata accessory charges billed at half price
We will in the next business day!

After your order is not half
Later will be half-price must be so
Please rest assured!

★ happy new 2011 summer great classic ★ yukata price's death appeared yukata!
New yukata 3 pieces what we got is
President to Fireworks come wearing a yukata we want to! And
Realized from the strong desire!
New 4-piece set at this price is just this once!!
Moreover, none of the whole pattern Ray s decision which also
Just cute yukata!
So last year was sold 3,000 sets
Please order early this year!
Size: yukata for height ( 155 cm-165 cm )
: Size shoe support (23.0 to 24.5 cm)
Size: yukata belt (free)
Material: yukata (cotton 100%) band (100% polyester)
Material: geta (wood)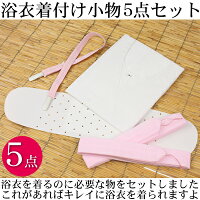 Even if it's OK yukata kimono!
Set of 5 deals!
Yukata accessory set


Normal price 5,775 Yen
Internet special price ¥ 3,600
---
[a_1108]