It was refined, and, from the Legato Largo series that was popular the atmosphere that was an adult-like, and was refined, an adult-like leather-like rucksack appeared. I play an active part in a feeling of size that it is easy to use to enter the A4 file in various scenes.
The rucksack that flap-type cover and W fastener pocket of the gold accentuate. As fake leather of the wet feel of a material is used, it is easy to match it with きれいめ coordinates and is good to outing and a date. It is recommended to use as a commuting bag.
As a slightly longish steering wheel is on, I can use it by holdings. The bag of the leather often has few pockets, but three pockets are on outward here and can take the small thing quickly.
Our store has a certificate of the regular sale.
Please purchase the purchase at a regular store with relief, the trust.
⇒Carrot Company sale certificate is this
⇒Sale certificate
I place the maker hope retail price based on a maker product tag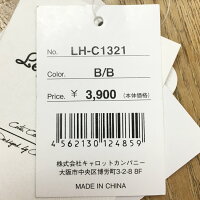 ↑I spread in a click
The delivery becomes sending it in Yu-Pack, Sagawa Kyubin of the relief