Loose green tourmaline.
Brazil produced. Hardness of 7 1/2
It is a loose green tourmaline.
In the only direct import prices
Sharp cat's eye (chatoyancy effect).
Just looking instinctively breaths away so
It is a color image of the forest.
It is likely hiding in off-line specifically here are black line-shaped natural pattern like the picture aside. In the only direct import prices!
Simple processing in money also!
Of course silver
Wider rings, pendants and dreams.
Incl looks in characteristic of tourmaline narrow stripes and layers.
Regarding the quality of the stone
Size
Approx. 6.2 mm
Height approx. 3.6 mm
Approx. 1.10 ct
Round cabochon
By * shooting conditions and your monitor
May look somewhat different from what the actual color of the image
Please be forewarned.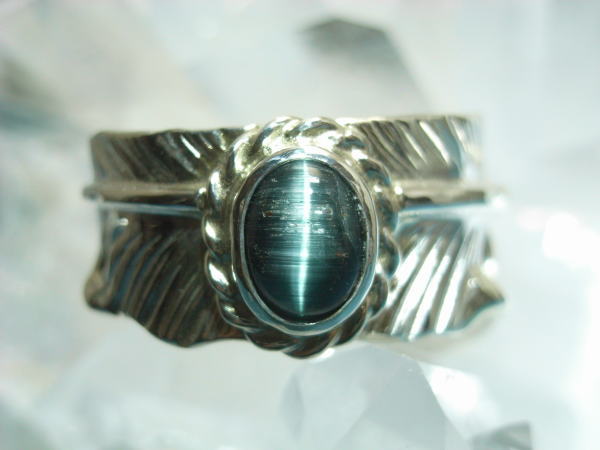 Feather ring?