It is 23 size 17 to be dignified, and to dress well
Dignity trench coat of longtime seller adult of 3 season activity
---
●The real trench that was particular about function, all the designs. Regardless of the scene, I make an outstanding performance in 3 seasons!

●The solid material of the カルゼライナー cotton twill taste that I water-repellent finish it and can remove.

●A class improves in a liner renewal カルゼ material!
I can emphasize Rich feeling even if I make chiller vanity when I took off a coat in カルゼライナー.


---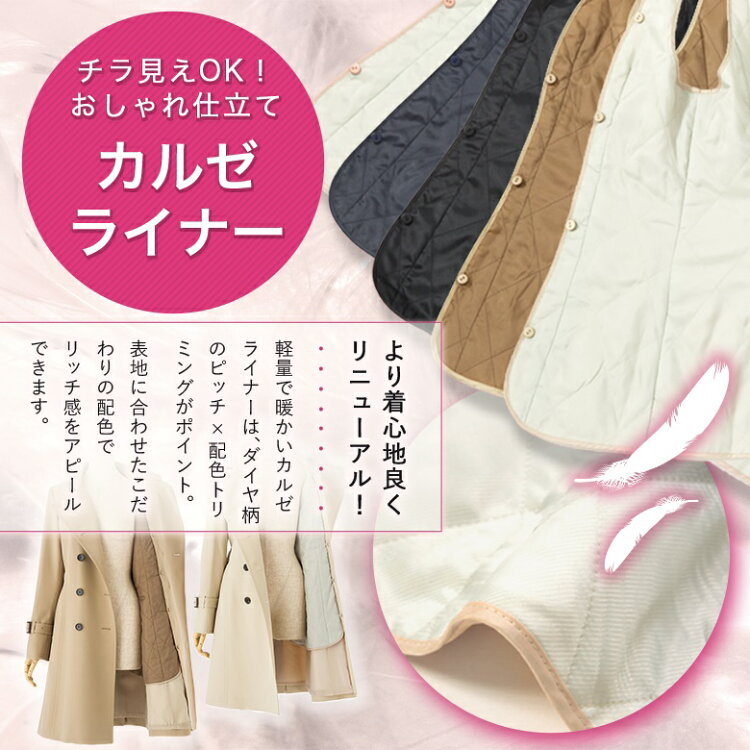 <as for the big image this>
After a tap, please get out of the pinch.
---
Each image is replaced when I tap a small image once again after tapping a screen.
■
Light beige
---
■
Beige
---
■
Black
---
■
Navy
---
■
Terra cotta
---
---
---
■
Point
The detailed page can spread with each image tap with a screen tap.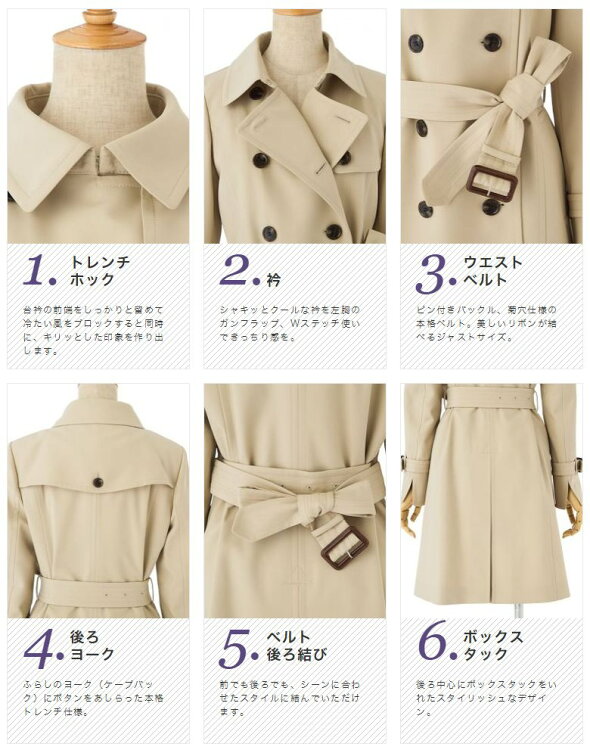 ---
---
■
D Tyr
The detailed page can spread with each image tap with a screen tap.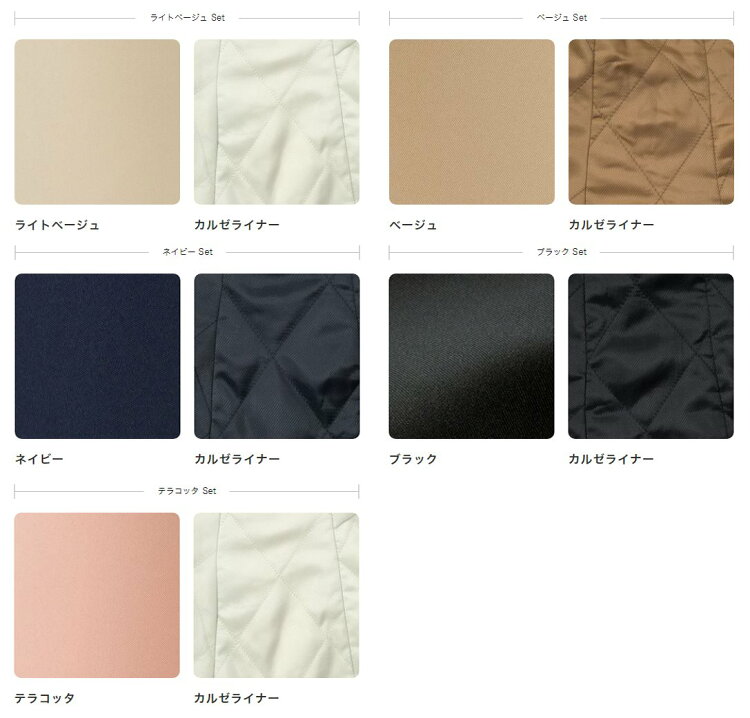 ---
Spec
Set contents
Middle length trench coat + カルゼライナー
Variety of colors
Light beige / beige / black / navy / terra cotta
Size
17 /19 /21 /23
Model size 158cm bust 97cm waist 84cm hips 103cm wearing size 17

---
・ Measure size guide
Product explanation
The trench coat with the liner is a comfort playing an active part in 3 seasons.
It is wrinkle-resistant, and there is water repellency as I give Scotchgard processing and can wear it in peace even on a rainy day.
I put a stitch in the collar band well and was particular about a cancer flap cape pack and full-scale vanity.
As for the waist belt sleeve belt, a buckle is with a pin. I am particular to use of chrysanthemum hole and the small place.
As the kilt liner is available for disassembly, I play an active part in a long season. I use the lightweight warmth worth カルゼ back. Color trimming is a point.
[Scotchgard processing]
* There is superior water resistance. I do help to let beauty of 0 cloth last a long time more. 0 protection effects last.
Scotchgard (water-repellent finish) is reliable on the rain which is sudden as I do it and the day when it begins to snow. I play an active part at the rainy season and time of the autumn long rain.