Staple-line Austria,
Emma's dream is in the hand of the Angel series, appeared!
Emma Angel has evolved further, and with artificial skins now!
Achieved due to many requests from our customers!
With the artificial skin and then to sewing more natural than ever of the Angel series! ^^
Angel Emma existing full wig-Emma ' hair and slightly less than s dream
Further light on the new fibre, like emphasize the naturalness of human hair.
Loose wave refined increases more cuddly image.
Good ventilation, so
In the summer enjoy long wave style!
Recommended for anyone who wants ★
[Moderno Kun worn color a-orange pudding]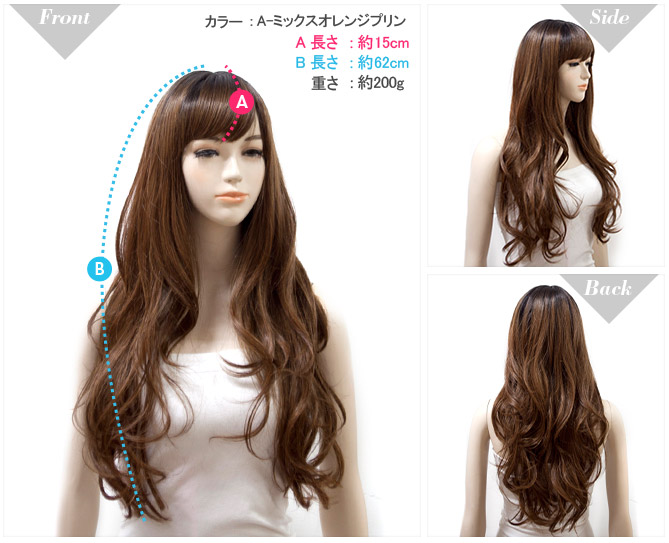 imasugu