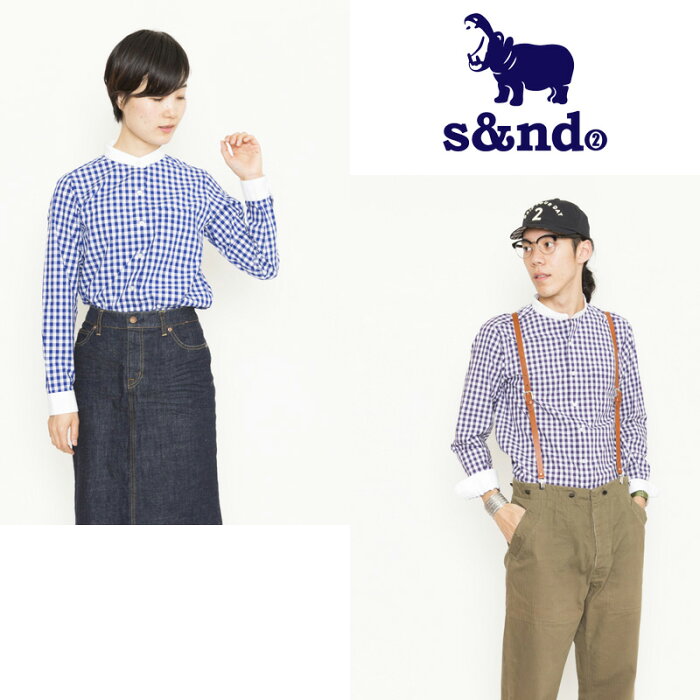 [s&nd]
Deeply clothes about daily life think about age or sex for borderlessness
I suggest the basic through the filter of s&nd to be able to enjoy days by wearing it.

s&nd is a brand born to the second by professional get.
I named "s&nd second" from a keyword of the second.
And I make move that it is alert and agile with unfussy gentle appearance from a brand name called "s&nd" underwater
I make an animal, a hippopotamus having both surprising first page "2" horn faces an icon.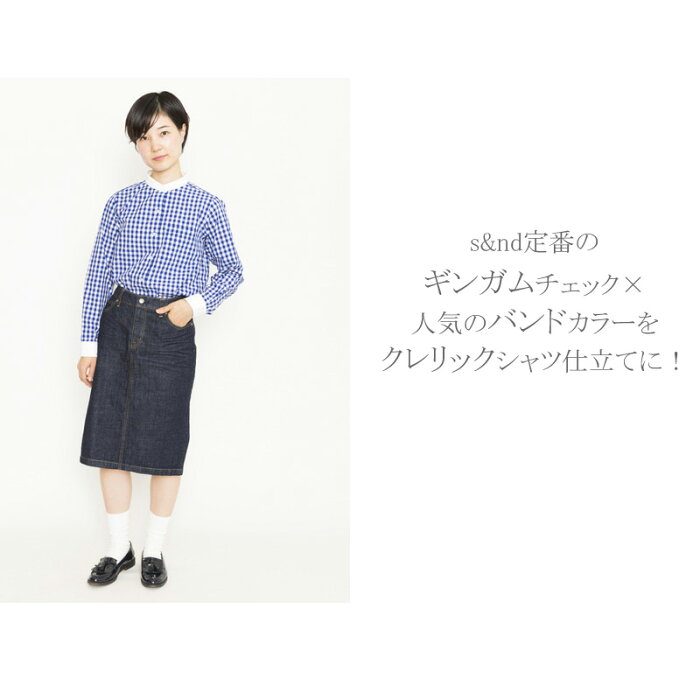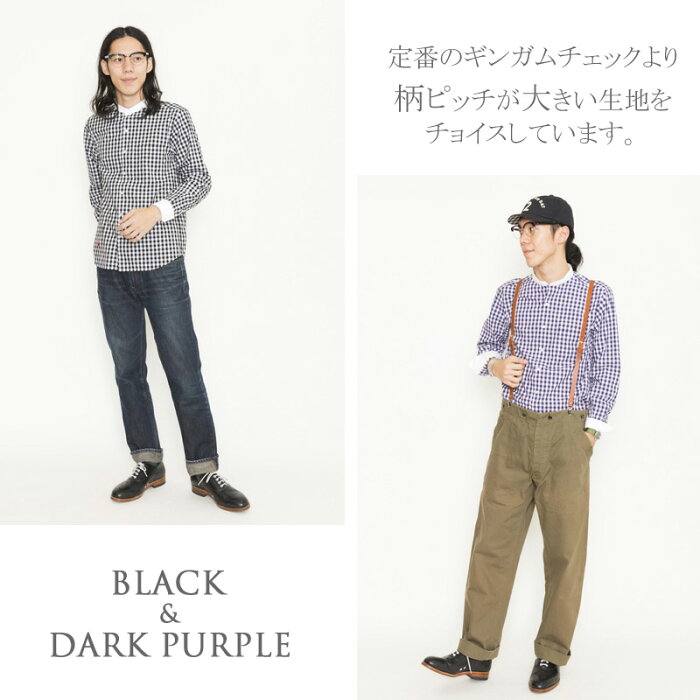 [クレリックバンドカラーシャツ]

Band collar of the gingham check X popularity of the s&nd constant seller
I prepared it to a cleric shirt.

Than a basic gingham check
Pattern pace chooses big cloth.

The material gets wrinkled, and it is eaten
Mer cerais processing be given,
Care is easy.

It is excellent at comfort with a soft, flexible texture.
As it is astringent juice めの variety of colors, it is the first place that it is easy to challenge.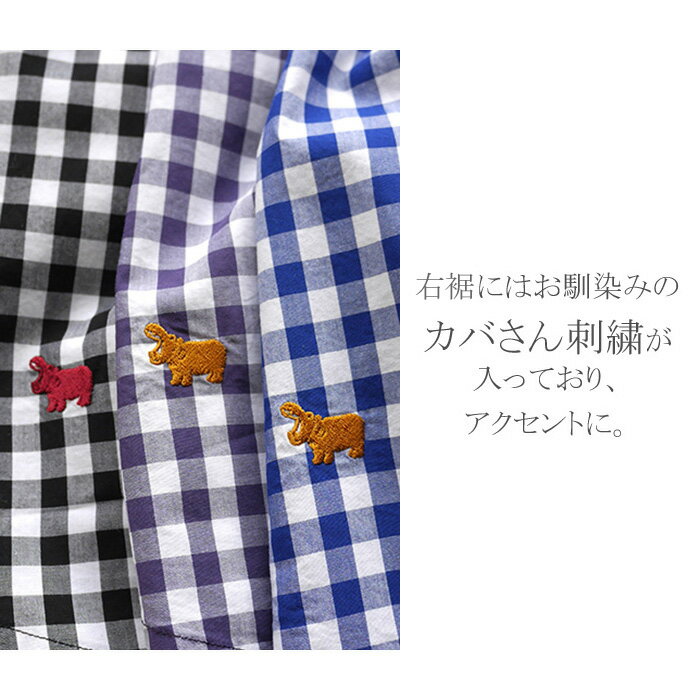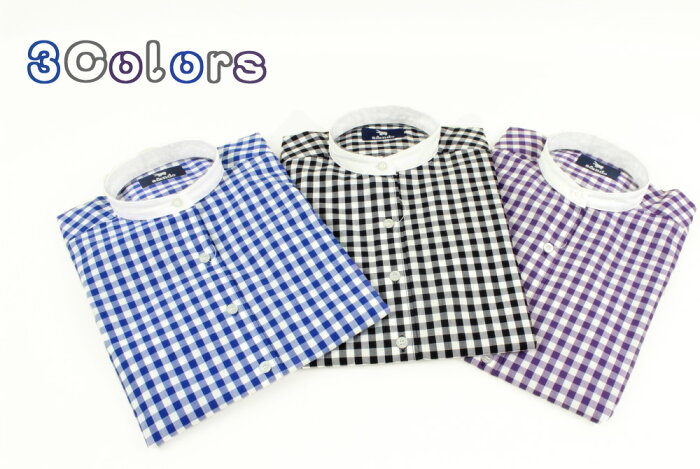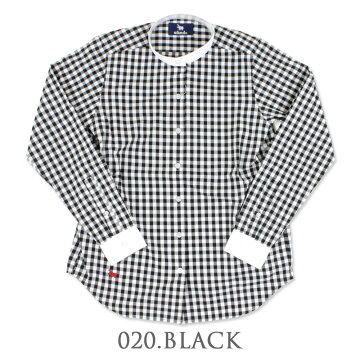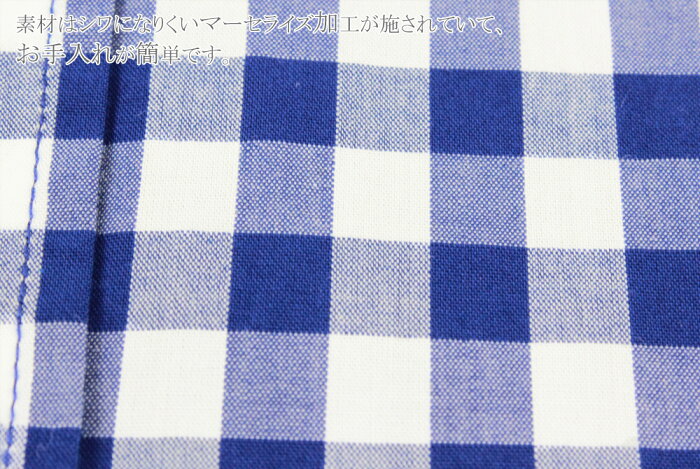 | Size | The width of the shoulders | Bust | Length | Length of a kimono sleeve | Armhole |
| --- | --- | --- | --- | --- | --- |
| 2 (lady's M) | 37cm | 94cm | 65cm | 59.5cm | 42cm |
| S (men's) | 39cm | 96cm | 67cm | 60cm | 44cm |
Washing indication
Material
100-percent-cotton

MADE IN CHINA
Model size
Height: 163cm, 2 (lady's M) size wearing

⇒A size dimensions list is this!

※Please refer for the consultation of the size willingly.
- s&nd -

- Shirt -

※Because our store handles a plural makers product about size notation,
I write an exact size (平置) because of each product.
Therefore in approving it as wearing size varies according to material a little
I hope that I have you choose the size.
The shipment including the case that an order concentrated is late and,
It is out of stock, and there is the possibility that I cannot sell.
The color tries to become near as possible the real thing,
By environment (monitors) used,
It may be delicately different.
[convenience store receipt-adaptive product]
■The size that allied keyword / search casual unisex traditional fashion unhurried size has a big