Size: (approx.) width 544 × depth 262 × height 305 mm weight: approx. 5 kg (mutritious liquid filled up time approx. 9 kg)
Accessories:-growing case
Nursery panels
Nursery lid (17)
Water level float
Float cover
• Air tube
• Air stones
-Screws (4 books, rolled up for)
-AC adapter
-Power cord
Try seed Kit
Specifications: cultivation cases nutrient fluid capacity: approximately 4 l
Power supply: rated /DC12V4A
Power consumption: 30 W
Growing environment: indoor use only / room temperature 15 30 ° c
Vegetable system of lettuce-leaf: a growing number (after the decimation): 10 shares, of Mesclun, herb: 20 shares
=納期について====================================
This item is served please despatch [3 ~ 5 business days (excluding weekends and holidays)], which may be aligned to have, at present, etc. Please contact in advance if the delivery date specified or specified.
=============================================
Also, different appearance depending on PC environment for the color of the product. Please contact us if you any questions, such as about the subtle shades.
* Manufacturer direct product for a gift packaging cannot tell us.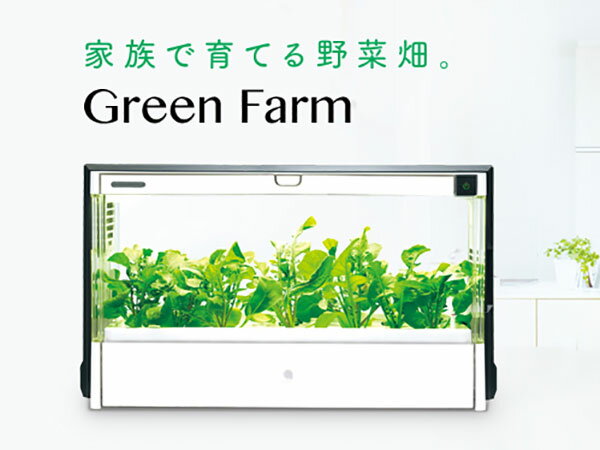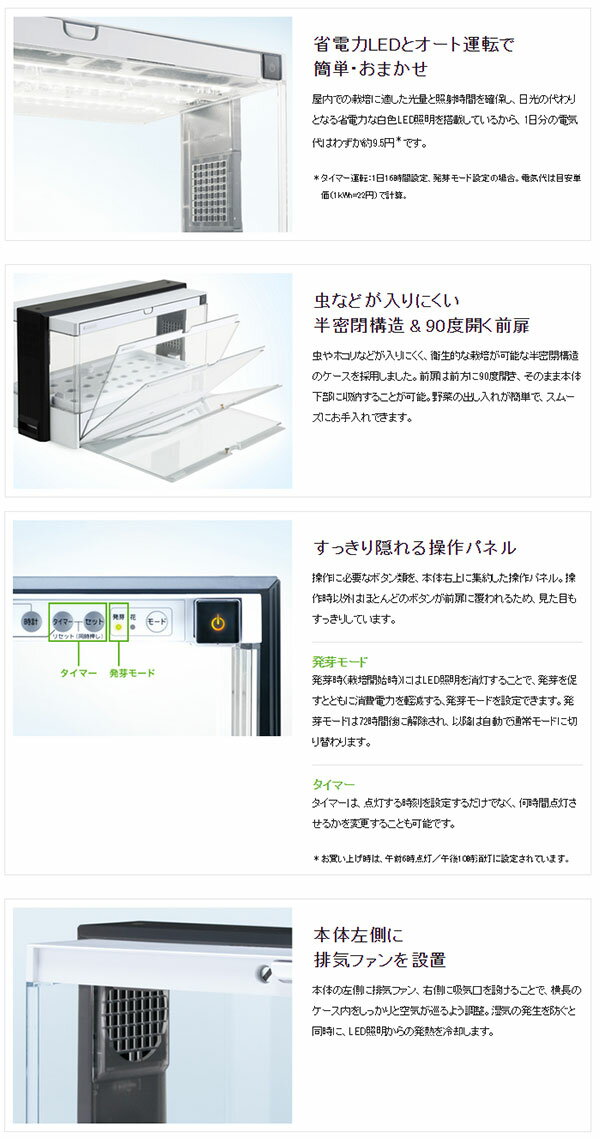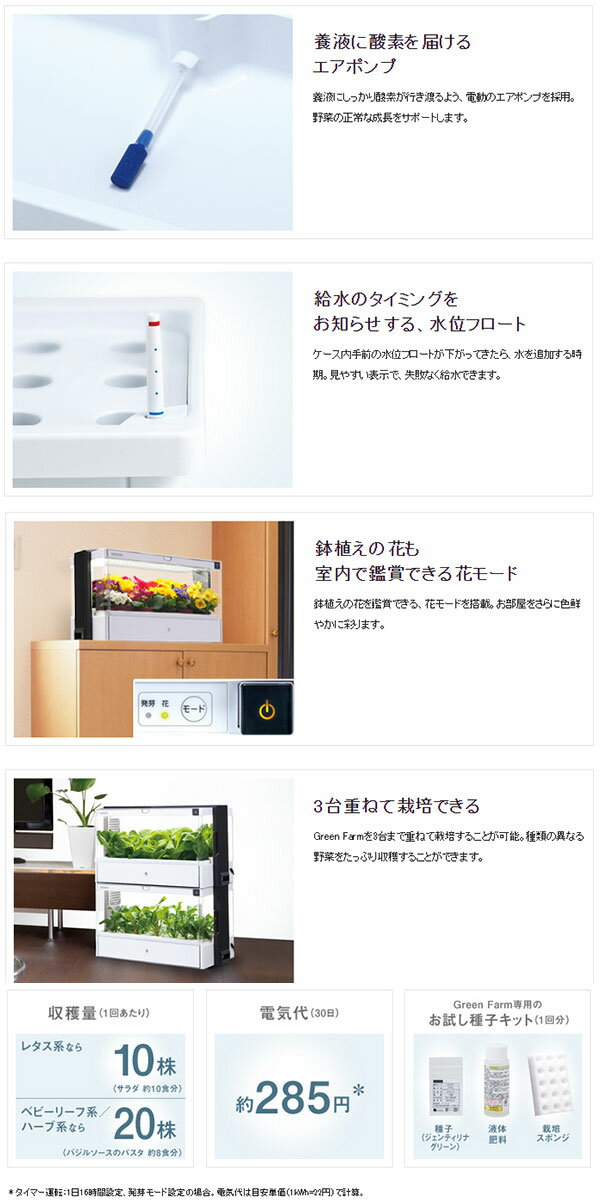 Related products
| | | |
| --- | --- | --- |
| | | 37584 Yen |
| | | |
| --- | --- | --- |
| | | 37584 Yen |
| | | |
| --- | --- | --- |
| | | 3218 Yen |
| | | |
| --- | --- | --- |
| | | 8480 Yen |
| | | |
| --- | --- | --- |
| | | 4980 Yen |
| | | |
| --- | --- | --- |
| | | 7800 Yen |
| | | |
| --- | --- | --- |
| | | 14,700 yen |
| | | |
| --- | --- | --- |
| | | 6980 Yen |
| | | |
| --- | --- | --- |
| | | 7,700 yen |
| | | |
| --- | --- | --- |
| | | 2201 Yen |
This product [If you hurry] more detailed delivery period is in advance please contact. Item number :UH-A01E
Exciting, pounding, extends smile.
Vegetables from one seed was born cute bud and grow little by little every day.
And observe its lively appearance, harvesting and cooking fresh vegetables will be good opportunity to encourage the growth of the mind, such as compassion, gratitude, as well experience eat like feel powerful and preciousness of life for children.
From want to gently nurtured give your child's mind.
Time in green Farm hydroponics?

And hydroponics?

(1) fresh vegetables grown in 30 days
Just set wants to grow seeds and water, liquid fertilizer, cultivation sponge is green Farm, after press the operation button. Delicious, fresh vegetables can be harvested in about 30 days.
(2) do not use soil from clean
Green Farm using hydroponic solutions made from liquid manure contains nutrients instead of soil and water. Sowing seeds and thinned from contaminating the hand transplant is excellent. Also growing faster than by the soil and said.
(3) water do need in easy to care
The Green Farm water watering unnecessary. Just add the lost water, also tend to be away is okay. Also send oxygen and in air pump uses Green Farm and TRI-TOWER, from a root rot can grow healthy vegetables fewer children.
(4) with white LED lighting can be indoor cultivation
Green Farm is dedicated in the indoor cultivation. It is safe even in a place where sunlight can do cultivation of bright LED light. From LED lighting can be turned on and off in the timer control, management is very simple.

[Free shipping]