★★Stock limit product★★
★As for this product, stock becomes only for it, but please forgive it on the occasion of a sellout as you sell it at other stores. When I cannot send it, I contact me over an email or a telephone.★
A color: Black X orange
Size: About width 50* depth 310* 1,550cm in height
Weight: Approximately 3.4 kg
Materials: A cover: 100% of polyester, mat: 100% of polyester, frame: A metal (steel) hanging Parts Department: Metal (steel)
Vanity may vary according to the environment of the PC about the color of the product. When there are any questions, please inquire for a delicate hue willingly.
By the timing of the order, stock may disappear that our store is many stores and sells it. In that case, it, please be understood beforehand as I contact me some other time.
※The specifications of the product may be changed without a notice. Thank you for your understanding beforehand.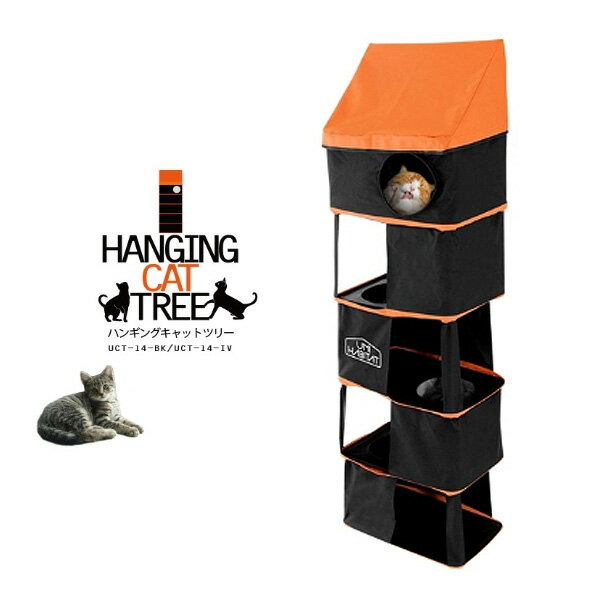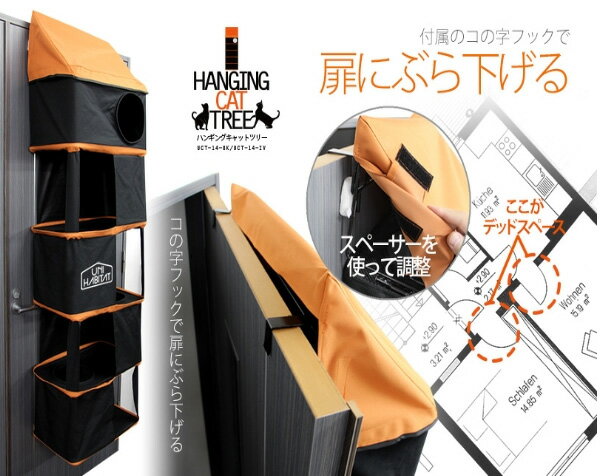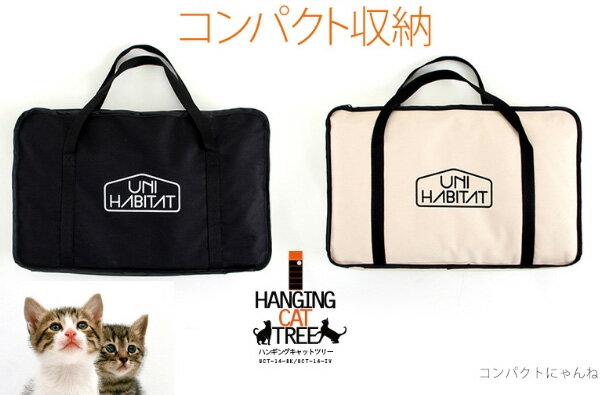 Other lineups
Product concerned
| | | |
| --- | --- | --- |
| | | 1,000 yen |
| | | |
| --- | --- | --- |
| | | 1,000 yen |
| | | |
| --- | --- | --- |
| | | 1,000 yen |
| | | |
| --- | --- | --- |
| | | 4,480 yen |
| | | |
| --- | --- | --- |
| | | 4,480 yen |
| | | |
| --- | --- | --- |
| | | 3,980 yen |
| | | |
| --- | --- | --- |
| | | 1,058 yen |
| | | |
| --- | --- | --- |
| | | 1,058 yen |
| | | |
| --- | --- | --- |
| | | 1,058 yen |
| | | |
| --- | --- | --- |
| | | 810 yen |
Miscellaneous goods | Life miscellaneous goods | Life miscellaneous goods and others
A product number: UCT-14-BK

In pet information media "pepy- ペピィ -"
I was chosen as "amusement place of the cat, stylish cat tower ten selections"!

A conventional dead space hangs it ♪ in the amusement place of the cat; an expression cat tree!
As hand-washing is OK, I can keep it clean! In addition, I can receive it compactly when I do not use it.

<features>
●I can effectively utilize the rear of the door which is a dead space as an amusement place of the cat.
●In addition, installation is possible to a metal rack.
●The nailing to the wall is possible by an attached anchor, too.
●The door can hang it with an attached lateral square-U-shaped hook.
●Please coordinate the adjustment with the thickness of the door using an attached spacer (Styrofoam).
※For prevention of distortion and lurch of the door, please reinforce the hinge of the door beforehand.
※I can fix it other than a spacer (Styrofoam) which is attached for adjustment with the thickness of the door when he/she uses the scraps of the corrugated cardboard.
●It is removable and can wash the cover and can keep it clean.
●When not in use, it is packable in an exclusive background compactly.


[product specification]
An object: Cat
Assembling size (about): Width 50* depth 310* 1,550cm in height
Weight (about): 3.4 kg
Materials: A cover: 100% of polyester, mat: 100% of polyester, frame: A metal (steel) hanging Parts Department: Metal (steel)

Reference
Beads
Phone number
06-6732-4310
Rest year-end and New Year on weekdays for from 9:00 to 17:00 Saturdays, Sundays, and holidays rest, a tray holiday


JAN cord: 4582474899381
[free shipping]