A color: K (black) /C (cyan) /M (magenta) /Y (yellow)
Size: Compatible toner
A correspondence printer: / PR-L5800C /
A pure article number: PR-L5800C-16 (yellow), PR-L5800C-17 (magenta), PR-L5800C-18 (cyan), PR-L5800C-19 (black)
The number of A4/5 % printing: Approximately 2,000 pages (the pure same class)
Set contents: It is chosen four freely by QR-PR-L5800C-11, QR-PR-L5800C-12, QR-PR-L5800C-13, QR-PR-L5800C-14
Correspondence printer
/ PR-L5800C /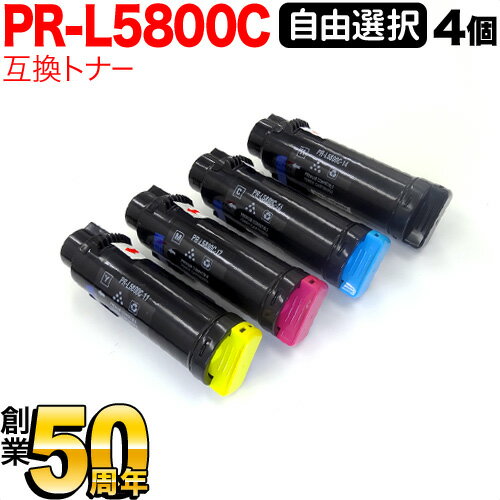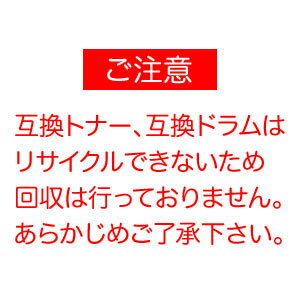 Other lineups
Product concerned
| | | |
| --- | --- | --- |
| | | 38,800 yen |
| | | |
| --- | --- | --- |
| | | 38,880 yen |
| | | |
| --- | --- | --- |
| | | 4,980 yen |
| | | |
| --- | --- | --- |
| | | 4,980 yen |
| | | |
| --- | --- | --- |
| | | 4,980 yen |
| | | |
| --- | --- | --- |
| | | 4,980 yen |
| | | |
| --- | --- | --- |
| | | 16,900 yen |
| | | |
| --- | --- | --- |
| | | 16,900 yen |
| | | |
| --- | --- | --- |
| | | 4,920 yen |
| | | |
| --- | --- | --- |
| | | 4,920 yen |
Toner | Toner | for the NEC printer
A product number: QR-FC-PR-L5800C-4
A "free choice" to be able to choose four favorite toner colors freely set!
I choose choice, the favorite color four in total and contribute it at a good bargain price!
The worry running out of a toner decreases if I make the toner color that is easy to decrease a little large!
※Please choose four colors of the favorite toner.
◎A one-year guarantee includes it after the purchase and is reliable.
●It is a compatible toner proud of overwhelming cost performance to for high efficiency, low price.
●This product is a compatible toner. There is not it in the pure toner.
(shapes are different from the pure article, but there is not the problem in use.)
●環境保護とコスト削減のため簡易パッケージでのお届けとなりますので、予めご了承下さい。
☆☆☆Careful☆☆☆
[about delivery]
・I send it in Sagawa Kyubin.
(in the case of the delivery to Okinawa, the remote island and the next day delivery to some distant places, I send it in Yamato Transport Co., Ltd..)
[about storage]
・Please avoid a high temperature, the storage in the freeze state without opening use until just before that.
・Please keep it out of reach of children.
[in the use careful]
・A cartridge shape is different from the maker pure toner, but, for a compatible toner, there is no problem in use.
・You may be delicately different from the pure article in a hue, but approve it beforehand as it does not become to be targeted for new exchange, repayment.
・As you cannot take all responsibility at the time of use in us even if malfunction occurs to a printer by any chance, the visitor worried about a trouble buys a chastity article, and please use it.
[at the time of the order careful]
・As I cannot accept the gift packing, thank you for your understanding beforehand.
・Specifications and the appearance of the product may be changed without a notice for improvement. Thank you for your understanding beforehand.
※Because I cannot recycle it about a compatible toner, the compatible drum, I do not collect it.
[free shipping]