[possible an email service]
A color: An axis color: Black, silver, blue, pink
A kind: Polychromatic gel ink ball-point pen
Ink: Friction ink
A pen point: Extra-fine 0.5mm ball
A method: Slide lever type
Extra lead: LFBTRF30UF3B, 3R
・I cannot use it to write papers, an address.
・Please do not leave him unattended in the place to become than 60 degrees Celsius. Ink becomes colorless.
・The handwriting which I removed when it becomes around -10 degrees Celsius may return.
・Depending on a kind of the paper including the thermal paper, it may be unsuitable for removal.
Vanity may vary according to the environment of the PC about the color of the product. When there are any questions, please inquire for a delicate hue willingly.
By the timing of the order, stock may disappear that our store is many stores and sells it. In that case, it, please be understood beforehand as I contact me some other time.
※The specifications of the product may be changed without a notice. Thank you for your understanding beforehand.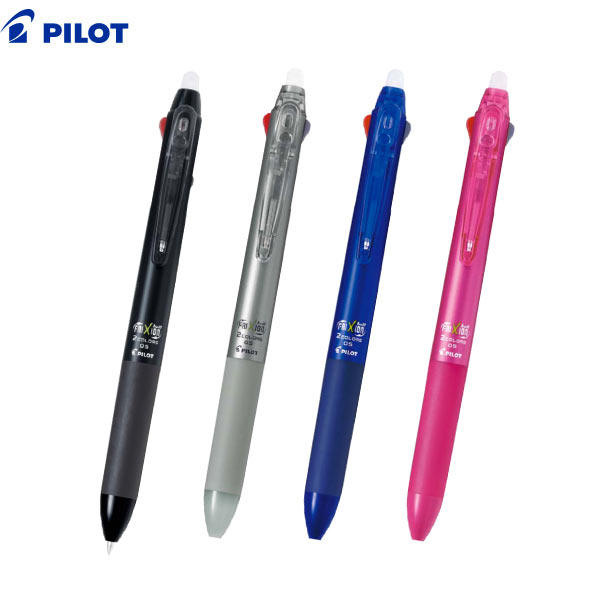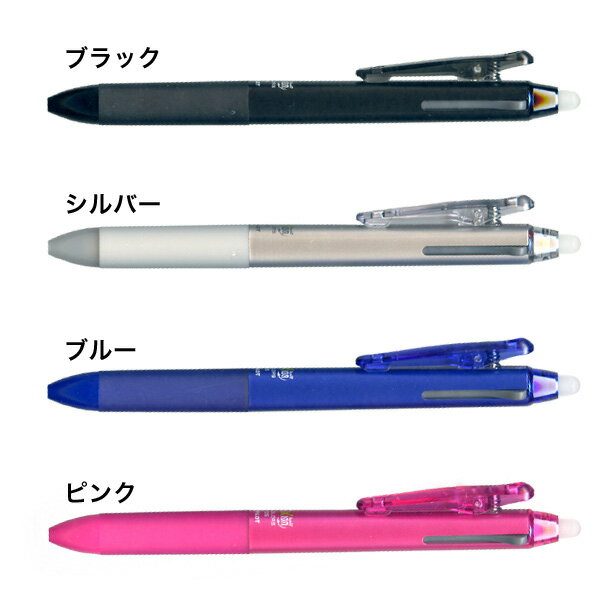 This product may have time until shipment for 2-3 business days (excluded on Saturdays, Sundays, and holidays). Please inquire for the detailed time to provide [in the case of dispatch].
Stationery | Ball-point pen | Polychromatic ball-point pen | PILOT
A product number: LKFB-40EF
Two colors of slim types to be usable for the note of a notebook and the document for friction polychromatic series to disappear when I rub it quickly are debuts!
Characteristic of the friction series
Handwriting transparentizes it by a temperature change characteristic 1
The ball-point pen of the new idea equipped with "friction ink" of the new development with the ink by the temperature change as colorlessness.
Because achromatizing temperature is set to "friction ink", a color of the ink is colorless and changes by frictional heat to take advantage of and can put out handwriting by rubbing handwriting with the exclusive rubber of the body rear.
I put it out, and refuse does not appear characteristic 2. I put it out, and there is little remainder
I put it out, and refuse does not appear to make ink of the handwriting colorlessness by frictional heat unlike writing implements to turn off with an eraser. In addition, of a pencil and the mechanical pencil put it out, and put it out in comparison with a trace, and the feature of the remainder is that there is very few it.
I write even several degrees and put it out, and characteristic 3 is possible.
Unlike chemical formulas such as the ink removal liquid, the repetition writing at the point that I put out is possible.
[usage]
A color disappears after handwriting dried when I rub it with the rubber of the postaxial part.