Color: all colors:BK (black), W (white), GBK (gunmetal), BL (blue), S (Silver)
Size: total length of 130.8 mm, shaft diameter 9.2 mm, weight 12 g (* axis color: black & white, 14.2 g)
Ink color: black
Ball diameter :0.7mm
Holder: oil-based ink 4C-0.7-1.0 core, according JSB-0.4-0.7 Wick, emulsion ink ESB-0.5-0.7-core * STYLUS U3, purchased at the 4C-0.7 core black ink has been set.
Compatible models
Electrostatic capacity type touch screen Terminal
IOS devices
Android devices
* All terminals with Windows Tablet and finger touch operation is possible
* Photo color may differ from actual product by the model of your monitor or settings.
* Specifications are subject to be changed. Please note that.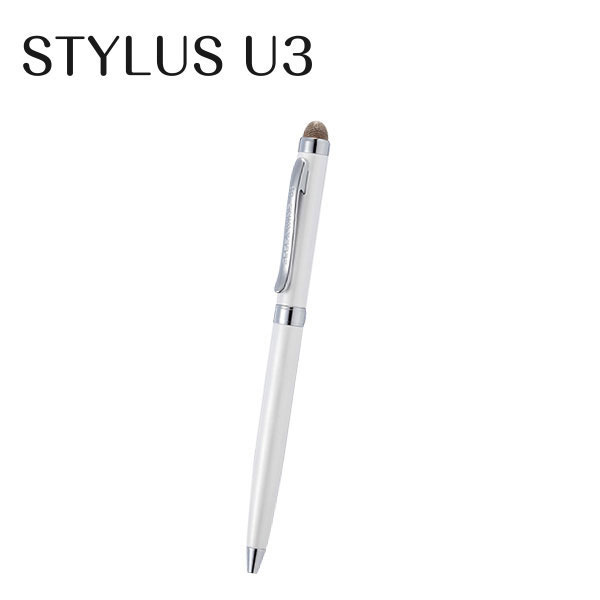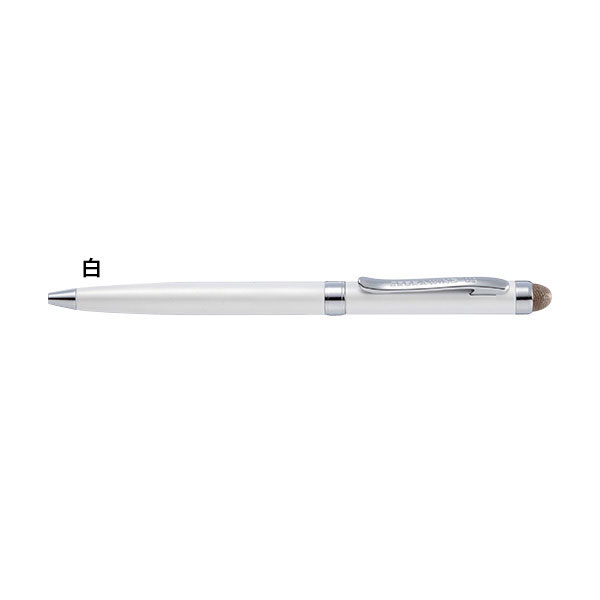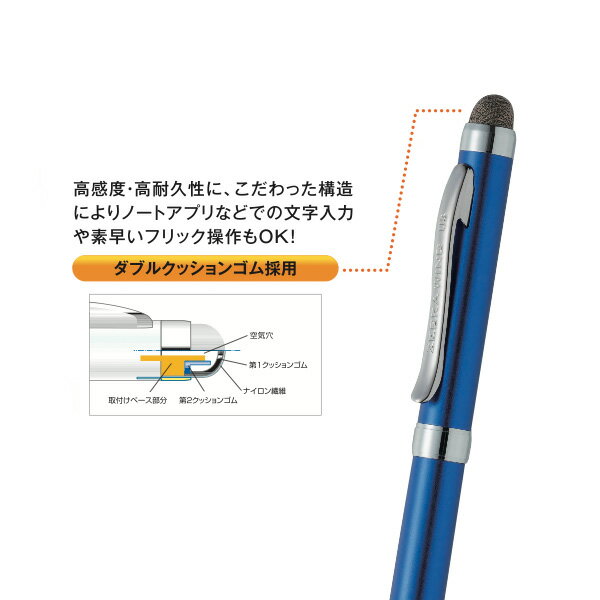 Related products
| | | |
| --- | --- | --- |
| | | 2916 Yen |
| | | |
| --- | --- | --- |
| | | 2916 Yen |
| | | |
| --- | --- | --- |
| | | 2916 Yen |
| | | |
| --- | --- | --- |
| | | 4860 Yen |
| | | |
| --- | --- | --- |
| | | 4860 Yen |
| | | |
| --- | --- | --- |
| | | 4860 Yen |
| | | |
| --- | --- | --- |
| | | 756 Yen |
| | | |
| --- | --- | --- |
| | | 1512 Yen |
| | | |
| --- | --- | --- |
| | | 3240 Yen |
| | | |
| --- | --- | --- |
| | | 2916 Yen |
You may get time to 3-5 business days (excluding weekends and holidays) shipping this item is. Please contact us for detailed [If you hurry] delivery period.
Item number :ATU3

Cool and affordable! Multi touch pen with ballpoint pen!

-Great people!
And those concerned about dirty screen of the Smartphone and Tablet
-Terminal touch response is not good way
And when you manipulate devices while keeping gloves
-Those nails long and hard to do input and operation
-If input work fine in one virtual desktop, Tablet, you need
And who wants to carry in one stylus and writing instruments
-When asked to games and quick operation


-Product features
-Silver coated nylon fiber + W rubber cushions hiring
See brush of Skate stuck to the high sensitivity and high durability of the structure.
And the character input in the Notes app, such as quick flick is OK!

-Ballpoint pen in core interchangeable
Easy-to-carry ball-point pen shape.
Very convenient and filling operations in the smart-phone and input, and even paper also consume in one!
With oil-based pen 4 C wick.
High availability and is easy to replace.

-Replacement Wick information
Oil-based ink 4C-0.7-1.0 core, according JSB-0.4-0.7-core, emulsion ink ESB-0.5-0.7-core
* STYLUS U3 has set 4C-0.7 core black ink when you purchase.

UPC: 4901681615414