While manufacturing activity was sick Mr. wakatsuki Mariko child of revived dolls.

White material dyed carefully and made image of flower costumes and friendly look lovely dolls.

For going to finish 1 1 body in several staff, including the wakatsuki's person in the Studio after receipt of your order, takes you about one month ago delivery, but would appreciate gem.

Your marriage, a new baby gifts are also popular flower fairy series, many fans from the earlier!

* This doll in the shop are available so quickly shipping is possible.
■ size: approx. 13 cm sitting height
■ material: Bisque part face, hands, and feet
[Body] fabric, cotton hair hair silk
※ Unity handmade because, at any given time costumes that you dark thin not including you so please.
* In high-temperature firing clay and Bisque dolls out in type, makes a fabric doll.
Doll fabric (unglazed State) painted ( makeup ) of ceramic, porcelain dolls and again fired at low temperature.
[Please note! 】
* So go on manufacturing products of this series are basically accepted orders from ago delivery about a month and takes time.
After order reception, please note that after two days of cancellations will not be accepted.
* Made to order for the payment method is by credit card, bank transfer and postal transfer we ask.
Please note that the cash on delivery is not available.
Precious doll from dust protection beautifully will.
Composed three pieces and set in a Groove.
Assembly is easy and reasonably priced collection case.
Why the doll with strangers.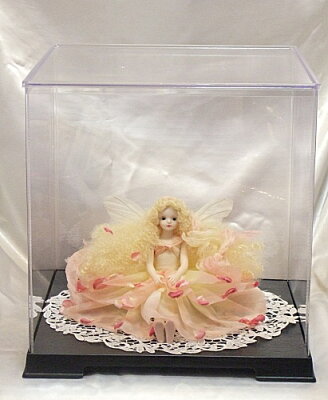 27 × 27 × 27 Cm height: 2310 yen (tax included)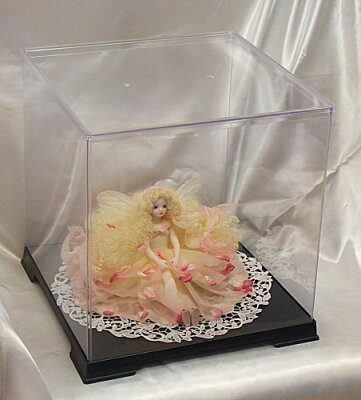 32 × 32 X 32 cm height: 2,730 yen (tax included)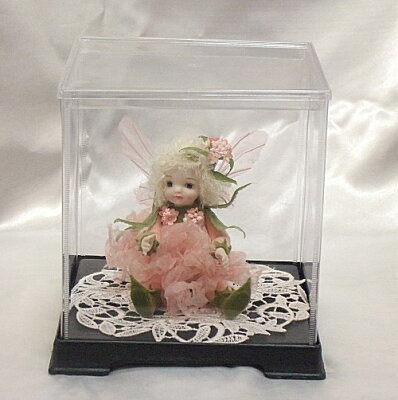 15 × 15 × 16 Cm height: 1,050 yen (tax included)