The wearing photograph mentioned above may be a little different from a real color. Reference give the color a lower product photograph. In addition, please refer willingly if there is worry.
Use of approximately 163cm tall cat, [three minutes length] medium size:I check coordinates
Use of approximately 161cm tall dream kava parakeet, [three minutes length] medium size:I check coordinates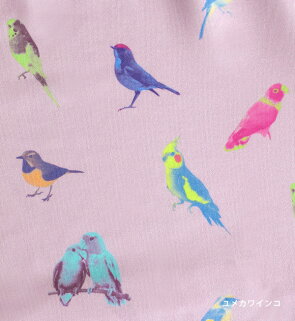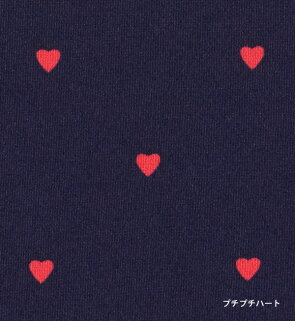 The feeling parakeet which is a fairy tale by POP slightly♪
It seems to be basic and is heart when, in fact, I see it well!
Inner underwear granting "I wanted this", it is appeared at last!
A skirt enjoying translucency, the thing which the child of dress ... woman of the shortish length wants to wear are not limited! But following it by all means such as "to wear it with one piece uneasy ..." "be seen through"; a trouble of "a feeling of length." The inner measures that do not feel being clinging, and are comfortable such as the Gore つきや sweat! It is our store original brand to have been born with such thoughtzootie (zoo tea)It is の "inner underwear".
For inner underwear of course,RoomwareやI get cold and take measuresにも is usable; is superior; a thing. With convenient affordable price inner underwear, enjoy will do comfortable life♪
Two kinds of length available to coordinates and a use
The length that I want to use by an item and coordinates to match is different. Therefore,"One minute length"と"Three minutes length"I prepared の two kinds! Furthermore, the flare design that the silhouette opens towards a hem slightly because I am slow, and Gore つきを prevents it. I wear the waist with full-scale rubber specifications, and the feeling is easy♪
Choose a favorite pattern to be able to enjoy in secret♪
From a "black" which it was easy to use in basic "monoflower," I prepared a handle full of the individuality including a slightly individual "cat" and "camouflage dot" "parakeet"! Usually challenge "a pattern thing" not to wear simply because it is inner underwear and roomware♪
It is thin, cool material, but the base of the color chooses deep color such as the black to prevent transparency. The elastic material adjusting to a body pleasantly is attractive one.
---
※I write a unit (cm), the mean of the measuring sample.
※The size mentioned above is our store horizontal placing exact size size. It is different from the notation size level such as product tags (Japanese Industrial Standards nude size). The details of the sizeThisから.
※One point of one point size nuance are a little different. If there is worry, please refer willingly.
Notation size
One minute length: << medium size >> << large size >>
Three minutes length: << medium size >> << large size >>
※It is the size of tag mention. The recommended size of our store based on wearing comment of the staffSTAFF VOICEPlease give me をご 覧.
Material
8% of polyester 92% polyurethane
Washing indication

※The following old washing notation may be mixed


・This product uses the material which is available for hand-washing at the home. When I wash in water, a shrinkage occurs, but thank you for your understanding as a characteristic of the material.
・Please do not use the fluorescent brightener.
・Please do not use the bleach.
Country of origin
Product made in China
Lining
Unavailable
Expansion and contraction of the cloth
I expand and contract moderately
Translucency of the cloth
There is translucency a little
※I recommend the combination with tunics
Color
Dream kava parakeet(light pink / fluorescence yellow, fluorescence blue, fluorescence pink tinged with the purple)
Pop heart(red tinged with the dark blue / pink tinged with the purple)
Cat(standard black / orange beige)
Star(navy / light gray)
Camouflage dot(khaki, bright beige, dark brown, black)
Check(navy / green, bright red)
Monoflower(standard black, / off-white)
Black(standard black)
※() It is inner は, the color of the base / pattern
Product concerned
zootie (zoo tea)List of products
Precaution
▼For lappingzootie cell flapping kit[medium size] is recommended.
▼Please avoid the iron to a rubber part.
▼In the characteristic of the product, the some individual difference including the nuance occurs because of a collecting position of the cloth the way of coming out of patterns, and an image and an expression may be different. In addition, a pattern may not necessarily match in a sewing together part.
▼There is the characteristic that is easy to become the pilling (pill). Please wear it on this occasion after removing it with scissors without pulling it forcibly.
▼I may make color migration at other clothes or bags by friction by the wearing. Please avoid the coordinates with white and the light color.
▼Please be careful about friction and frontal pull-outs.
▼In a characteristic of the material, I shrink by washing and cleaning to some extent, and (the state that it seems that the whole product is twisted) to skew may grow.
▼Before the handling, please confirm mention of the tag attached to the product.