Double stitch color denim leggings new Ver. is sold here!
58,625 pieces
※The point of 13.10.15 series sum total
The wearing photograph mentioned above has a case unlike a real color to some extent. Reference give the color a lower product photograph. In addition, please refer willingly if there is worry.
Approximately 159cm tall pink beige, small size use: I check coordinates
Approximately 161cm tall light blue S: I check coordinates
Approximately 157cm tall light blue, small size use: I check coordinates
Approximately 158cm tall pink beige M: Cut-and-sew Shirt Sabot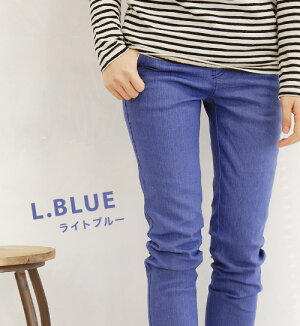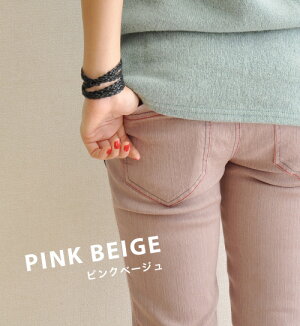 | | | | | | | | | | |
| --- | --- | --- | --- | --- | --- | --- | --- | --- | --- |
| | Waist | Length | The hips | Pass; width | Previous rise | 後股上 | Inseam | The knee circumference | The hem circumference |
| Small size | 58-82 | 101 | 85 | 25 | 23 | 31 | 79 | 32 | 27 |
| Medium size | 62-86 | 102 | 86 | 26 | 24 | 32 | 79 | 33 | 28 |
| Large size | 66-90 | 103 | 88 | 26 | 24 | 33 | 80 | 34 | 29 |
| 2L size | 70-94 | 103 | 91 | 27 | 25 | 34 | 80 | 36 | 33 |
※I write a unit (cm), the mean of the measuring sample.
※Size is a little different and is finished that I sold it before. Please confirm the full scale size mentioned above.
※The size our store flat; put it, and is full scale size. It may be different from the notation of the tag. The details of the size from this place.
※Because they inquire into dyeing and process it after a product product, one point of one point of size nuance are a little different. If there is worry, please refer willingly.
Notation size

《 small size 》 waist 58-64cm hips approximately 82-90cm




《 medium size 》 waist 64-70cm hips approximately 87-95cm




《 large size 》 waist 69-77cm hips approximately 92-100cm




《 2L size 》 waist 69-85cm hips approximately 97-105cm



Material

2% of 70% of 28% of cotton polyester polyurethane

Washing indication

Production country

Product made in China

Lining

Unavailable

The expansion and contraction of the cloth

Most of the length does not expand and contract, but the side expands and contracts moderately

Translucency of the cloth

I am not transparent

Color

Light blue


(the blue & black that the darkish navy blue X that I mixed white with is dark)


Pink beige


(darkish pink X gray & red tinged with the beige)




※() It is the color of the color X stitch of the main body of inner は




※All colors are common, and the waist adjustment string is black (by production time, there are the main body and the thing of the same color, too.) It cannot be chosen, but approve it;).




※A maker tag sells "berry pink", a product of "the beige" as "pink beige" with "pink" in our store. As become the confusing notation, and is sorry, but it being understood thanking you in advance.

⇒Double stitch color denim leggings new Ver. is sold here!

Product concerned

There is ジェネラルステッチツイルレギンス with cotton cloth, too


※Because you are a little different, please confirm a feeling of size




Matters that require attention

▼As for our product, there is the case that the color blurring of "mixed spinning" and the stitch of the fiber such as the image produces in a process of the production with the machine.




▼If there is the worry that there is a case varying in some nuances such as color めや size of the cloth by production time, please talk.




▼The hardness of the cloth of spats is different concerning production time and cloth dyeing, washing. I begin to wear it and may feel it to be firm, but am familiar so as to wear it.




▼Our product has possibility to discolor. I recommend wearing after I wash one piece of article and do it once. In addition, I share it with the others on the occasion of washing, and, please wash it. It is washing of the repetition, and a color becomes light, but, please gradually enjoy a texture peculiar to a product.




▼The cotton mixture product shrinks at the time of washing to some extent.




▼Before the handling, please confirm mention of the tag attached to the product.