The wearing photograph may be a little different from a real color. Reference give the color a lower product photograph. In addition, please refer willingly if there is worry.
Use of approximately 161cm tall khaki, medium size:I check coordinates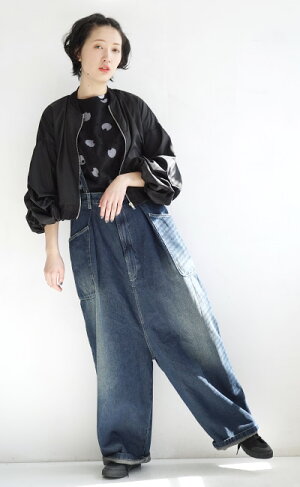 Black: 164cm
ダスティピンク: 161cm
It is a sleeve with the unlikelihood in MA-1.
The MA-1 jacket which became classic of the already dry item which I added the circumference and a difference to by a design sleeve of popularity.
Using a high-density polyester material with the luster, it is good to the turning point in the season that is slightly chilly in comfort mild lightly.
The sleeve creates a voluminous feel in the tuck which lifted a balloon sleeve to several steps plumply more. In unhurried width of the body, it is the item which I can put on with what kind of bottoms in a good balance as the length is shortish.
---
Use of approximately 164cm tall black, medium size:I check coordinates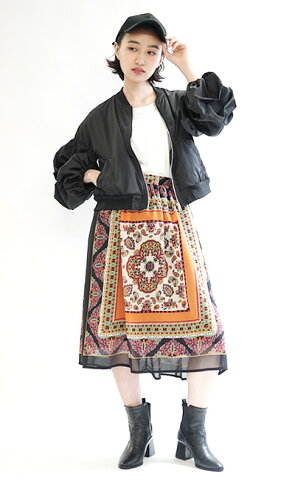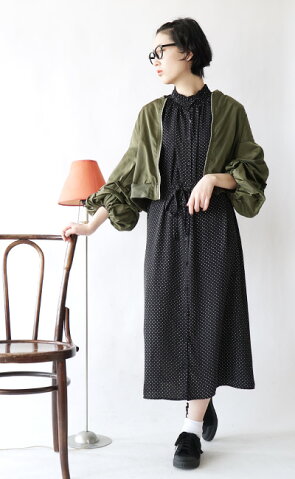 Black: 159cm
Khaki: 164cm
Use of approximately 161cm tall ダスティピンク, medium size:I check coordinates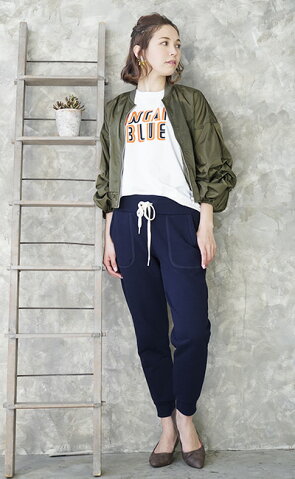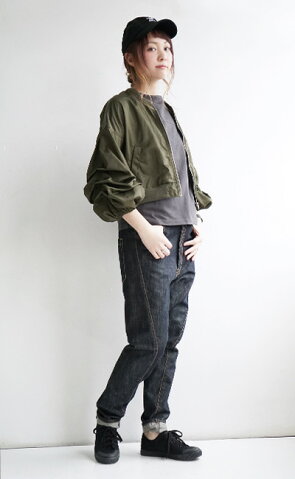 Khaki: 161cm
Khaki: 163cm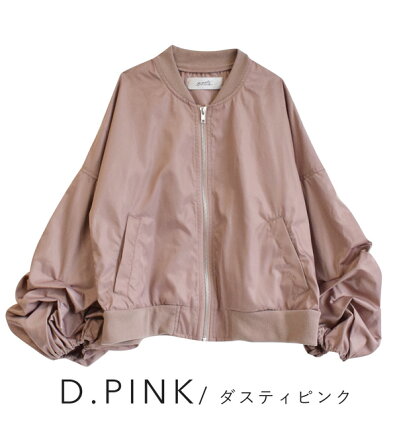 | Size | Total length | Chest measurement | The width of the shoulders | Length of a kimono sleeve | Armhole | The cuffs | The hem circumference | The neck circumference |
| --- | --- | --- | --- | --- | --- | --- | --- | --- |
| Medium size | 45 | 96 | 61 | 29 | 34 | 20-52 | 88 | 36 |
| Large size | 48 | 100 | 64 | 30 | 36 | 20-56 | 94 | 40 |
| LL size | 50 | 108 | 66 | 32 | 38 | 20-60 | 100 | 44 |
※I write a unit (cm), the mean of the measuring sample.
※The size mentioned above is our store horizontal placing exact size size. It is different from the notation size level such as product tags (Japanese Industrial Standards nude size). The details of the sizeThisから.
※One point of one point size nuance are a little different. If there is worry, please refer willingly.
Notation size
<< medium size >> << large size >> << LL size >>
※It is the size of tag mention. The recommended size of our store based on wearing comment of the staffSTAFF VOICEPlease give me をご 覧.
Material
The body: 100% of polyester
A rib part: 4% of polyester 96% polyurethane
Washing indication
Country of origin
Product made in China
Lining
Unavailable
Expansion and contraction of the cloth
I do not expand and contract
Translucency of the cloth
Hardly transparent
Color
ダスティピンク(darkish pink of the at twilight time including the beige)
Khaki(dark khaki)
Black(standard black)

Product concerned
I am pretty with one piece even if I do not do my best.List of design sleeve items
Precaution
▼For lappingzootie cell flapping kit[large size] is recommended.
▼In a characteristic of the material, I shrink by washing and cleaning to some extent, and (the state that it seems that the whole product is twisted) to skew may grow.
▼Before the handling, please confirm mention of the tag attached to the product.