Includes shine with a distinctive pattern retro livery
New brand KRIFF MAYER ( cliffmeyer ) daily combines comfort and cuteness are proposing fall is now available!
Retro pop knit one-piece scheme shone the distinctive handle design. Of drop HDLC clear sleeve even width shoulder ユルめ of line that is strange feel free to cold season layering. Slender feel 着膨れ and wear with Ston as MS says the Petite, also shut in the belt around the waist, feminine silhouette.
It is, happy to wear a warm wool blend knit brushed feeling with plenty of charm.
---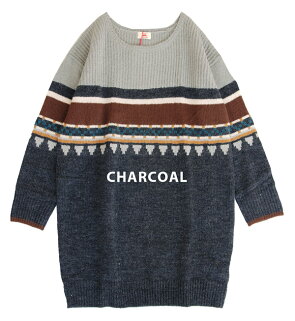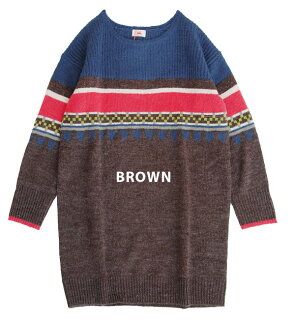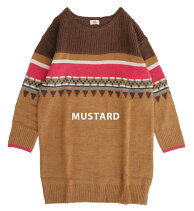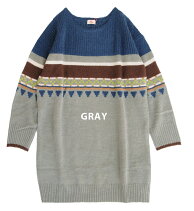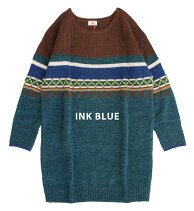 Notation size
"M-size" (one size)
79 – 87 Cm bust 154-162 cm tall
Actual size
Length approx. 80 cm (measured from shoulder) chest 103 cm shoulder width 52 cm sleeve length 48 cm
Sleeve length approx. 74 cm armholes about 34 cm 20 cm cuff hem around 88 cm
20 Cm low-cut neckline depth 9 cm
* Knit to size slight individual difference arises. Notation size should be considered approximate.
* Above sizes are our flat place exact size it is. Is different from the notation size value nude ( JIS standard size ) merchandise tags, etc. Click here for details.
Material
Acrylic hair 67% 23% mohair nylon 5% 1% 4% polyurethane
Washing instructions
Production country
Made in China
Lining
Without
Stretch fabric
The stretch a lot
Sheer fabric
See-through from the stitch
Color
Charcoal ( Dark order of charcoal x light grey, Brown, ivory, ocher, etc. )
Brown ( dark brown x dull blue, bright red, ivory, grey, yellow, etc. )
Mustard ( ochre mustard × Brown and bright red, ivory, grey, etc. )
Gray ( somewhat strong light grey whitish × dull blue, Brown, ivory, yellow, ochre, etc )
Ink blue ( slightly green-dark blue x Brown, dusky blue, ivory, ocher, yellowish green, etc. )
* ( ) within the main body color x is the other pattern color
Related products
There is a matching photono over
KRIFF MAYER ( cliffmeyer ) product list
Points to note
• Knit nature, just "thread seams" and somewhat "fray", also in shapes and sizes prone individual product is. As you can understand thank you.
• Hook, please note so easy catching nature and friction and rough surface, such as during insertion and removal, the accessories, belt and surrounding wall and caught.
▼ Properties prone to pilling ( hairball ). Please wear where it is and when to remove with scissors.
▼ remains wet for a long time, put in wet friction (friction in particularly wet) and sweat and rain: and other apparel to decontamination if so please with your mind. Also, please wash the infection when washing you may share and other things.
▼ may shrink slightly by washing or cleaning on the characteristics of the material in the oblique line (State looks twisted the entire product).
• There may be characteristics on the products, some individual differences, such as pattern and nuances, different images and facial expressions.
▼ Please check also comes with tag described before handling.