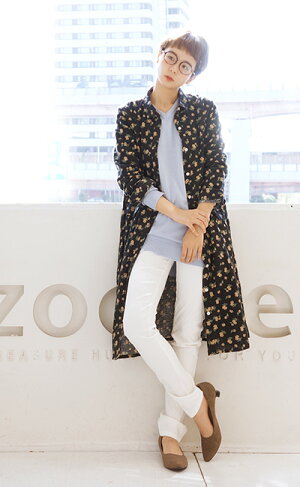 Powder blue medium size: 157cm
Powder blue medium size: 153cm
You can look at the coordinates details when you click an image.
The wearing photograph may be a little different from a real color. Reference give the color a lower product photograph. In addition, please refer willingly if there is worry.
The list of heat full knit seriesThisから
Use of approximately 153cm tall medium size:I check coordinates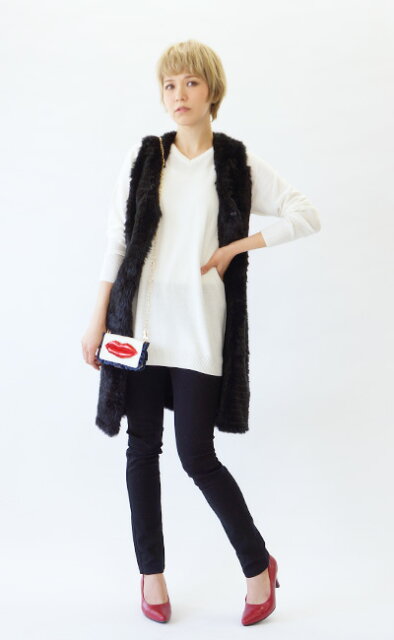 Left / white medium size: 161cm top right corner / navy X green medium size: 157cm lower right / sargasso gray medium size: 157cm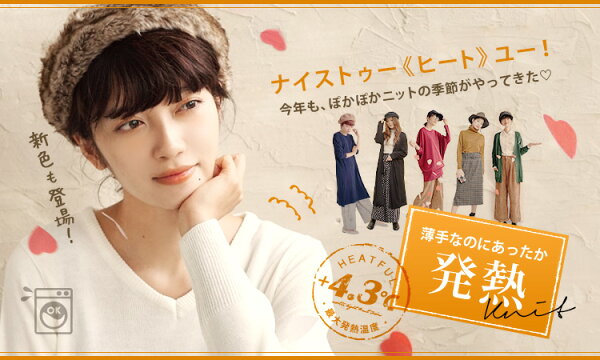 A list of>> heat full knit series is this
Total length
Chest measurement
The width of the shoulders
The hem circumference
Length of a kimono sleeve
Arm
Hall
The cuffs
Of the neckline
Width
Of the neckline
Depth
Medium size
73
96
35.5
84
59
42
14
15
14.5
Large size
75
102
37
90
60.5
44
14
16
15
LL size
77
108
38.5
96
62
46
15
17
16.5
3L size
77
114
40
102
62
48
15
17
16.5
※I write a unit (cm), the mean of the measuring sample.
※Size is our store horizontal placing exact size size. It may be different from the notation of the tag. The details of the sizeThisから.
※One point of one point size nuance are a little different. If there is worry, please refer willingly.
Notation size
<< medium size >> << large size >> << LL size >> << 3L size >>
※It is the size of tag mention. The recommended size of our store based on wearing comment of the staffSTAFF VOICEPlease give me をご 覧.
Material
23% of acrylic 77% rayon
Washing indication
Country of origin
Product made in China
Lining
Unavailable
Expansion and contraction of the cloth
I expand and contract moderately
Translucency of the cloth
A light color: There is translucency a little
※An inner is required
Deep color: I am not transparent, but there may be almost translucency in a trick of the light slightly
Color
Cherry tree(light pink)
Powder blue(some 淡 めの light blue)
White(slightly white tinged with the creamy)
Red(dark red close to wine red)
Green(dark green of the at twilight time)
Navy(dark blue)
Mocha beige(beige containing the Mocha)
Sargasso gray(dark gray close to charcoal)
Black(standard black)
Tricolor(dark red X dark blue of the ivory X at twilight time)
Off X sargasso gray(ivory X charcoal gray)
Off X black(ivory X black)
Mocha X navy(slightly dark Mocha beige X dark blue)
Navy X green(dark green of the dark blue X at twilight time)

Product concerned
Function knit of new constant seller ♪ zootie (zoo tea) original in the fall and winter,List of heat full knit series
Precaution
▼For lappingzootie cell flapping kit[large size] is recommended.
▼Also, in a knit property, "the joint of the thread" and some "raveling" are the products which individual difference is easy to produce to form and size by all means. I hope that you can understand.
▼商品の特性上、生地の取り位置により柄の出方・ニュアンスなど多少の個体差が生じ、画像と表情が異なることがございます。 In addition, a pattern may not necessarily match in a sewing together part.
▼Please wear it after removing it with scissors without pulling it forcibly when pilling (pill) was possible.
▼You repeat it with getting wet and put it, and please be careful about other clothes for a long time when you got wet with friction (friction in the particularly wet state) and sweat or rain as you may do color migration. In addition, you divide it with other things, and please wash it as you may make color migration on the occasion of washing.
▼In a characteristic of the material, I shrink by washing and cleaning to some extent, and (the state that it seems that the whole product is twisted) to skew may grow.
▼Before the handling, please confirm mention of the tag attached to the product.