May differ from actual colors pictured above wearing a little. Please see the product pictures below color. Also, if you have any concern, please feel free to contact.
Height 161 cm oatmeal (stencil) use: check the code
You can choose from a selection of print designs!
Leaving the grounds of the hemp mixed with a sense of NEP with cotton C.L.N( シーエルエヌ ) of print T shirt dress. Choose from a selection of print designs. Silhouette's width wide v problem. Just picked up the line of the body, relax in size, will be worn.
Cut and sewn in sheer, stretchy, light wear, can even during the hot season.
---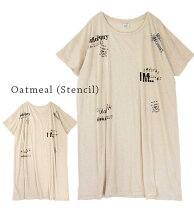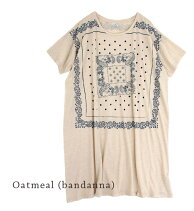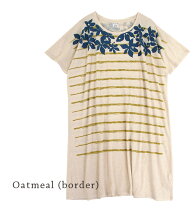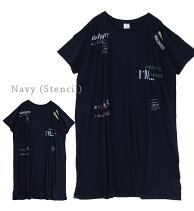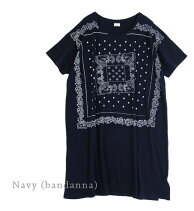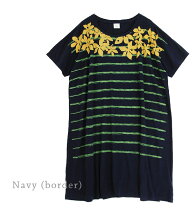 Notation size
"One size fits all."
Actual size
Chest 122 cm, shoulder width 60 cm overall length approx. 90 cm (measured from shoulder) sleeve length approx. 11 cm
Sleeve length 41 cm armholes about 42 cm sleeve 34 cm waist: approximately 124 cm
Hem around 148 cm 22 cm low-cut neckline depth 10 cm
* Above sizes are our flat place exact size it is. Is different from the notation size value nude ( JIS standard size ) merchandise tags, etc. Click here for details.
Material
85% Cotton 15% linen
Washing instructions
Production country
Made in China
Lining
Without
Stretch fabric
The stretch a lot
Sheer fabric
Somewhat sheer (inner is required because Oatmeal is especially see-through) must
Color
Oatmeal (stencil)
( cotton slug generation / black, dark brown, gray, green, etc. )
Oatmeal ( bandana )
( cotton slug generation / Navy )
Oatmeal (border)
( cotton generation of Caspar, and pale smoky blue and dull yellowish green )
Navy (stencil)
( Dark because of Navy and white, beige, green, red tea, etc. )
Navy ( bandana )
( Dark order of the Navy/white )
Navy (border)
( Dark order of the Navy / yellow / green )
* ( ) body and print color is in the
Related products
There are of the same fabric and printed tunic
C.L.N( シーエルエヌ ) product list
Points to note
▼ Properties prone to pilling ( hairball ). Please wear where it is and when to remove with scissors.
• Hook, please note so easy catching nature and friction and rough surface, such as during insertion and removal, the accessories, belt and surrounding wall and caught.
▼ remains wet for a long time, put in wet friction (friction in particularly wet) and sweat and rain: and other apparel to decontamination if so please with your mind. Also, wash may dye when washing to separate other things.
▼ may shrink slightly by washing or cleaning on the characteristics of the material in the oblique line (State looks twisted the entire product) discoloration.
• Subject characteristics on the products, take position of print and fabric creates a pattern and nuance slight individual difference, different images and facial expressions.
• By repeated washing with water or cleaning, easy to print is not permanent, or more, to be rubbed and dropped somewhat thinner.
▼ Please check also comes with tag described before handling.