Tartan check stall of adult using the good-quality wool
A checked pattern stall of British classic fabric brand "Bronte at Home" (Bronte at home) founded in 1970. You can use the good-quality wool fabric which does not let you almost feel a feeling of Chiku Chiku by use, comfortable feel for a long time. The tartan checked pattern of adult of the calm color adds color to coordinates casually.
As it is large size size, you have it on your shoulder, and a shawl trainer does it and can use it as a blanket.
---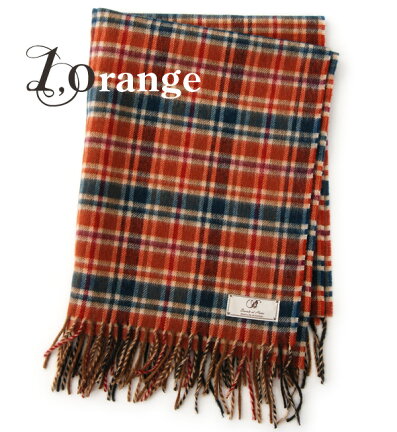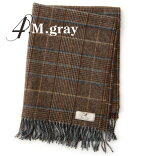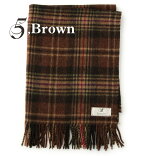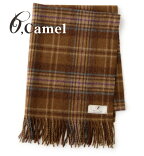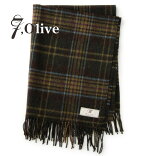 Size
Approximately 168cm in length (I remove a fringe) approximately 64.5cm in width fringe approximately 8cm
※Size is our store horizontal placing exact size size. It may be different from the notation of the tag.
Material
100% of hair
Washing indication
Country of origin
Product made in U.K.
Color
1.Orange(bright orange, darkish dark blue, purplish red, light beige)
2.Gray(bright sargasso gray, darkish yellow, white, dark red, black)
3.Beige(slightly beige, reddish brown, white, light blue tinged with the Mocha)
4.Sargasso gray(dark brown, camel brown Mocha ivory, light blue)
5.Brown(reddish brown, red, light beige charcoal, darkish light yellowish green)
6.Camel(camel, light blue, light purple, reddish brown, beige)
7.Olive(green and mixture, dark brown, light blue, purple, yellowish green of the tea)

Precaution
▼You repeat it with getting wet and put it, and please be careful about other clothes for a long time when you got wet with friction (friction in the particularly wet state) and sweat or rain as you may do color migration.
▼In the characteristic of the product, the some individual difference including the nuance occurs the way of coming out of patterns by all means, and an expression may be different from an image.
▼There is the characteristic that is easy to become the pilling (pill). Please wear it on this occasion after removing it with scissors without pulling it forcibly.
▼In a characteristic of the material, I shrink by cleaning to some extent, and (the state that it seems that the whole product is twisted) to skew may grow.
▼Before the handling, please confirm mention of the tag attached to the product.