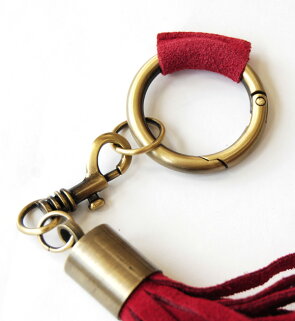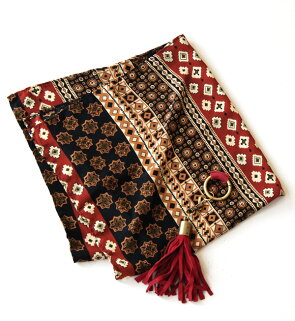 A ring, the charm can easily do mounting or dismounting.
I send a scarf and a charm with a set.
Tassel & scarf charm to be separate, and to be usable
The bag charm with scarf & genuine leather tassel that a one rank improves a usual bag. The scarf completely removes it and is usable in a simple substance, and mounting or dismounting can release a ring and the charm, too. The scarf grows roughly in a ring and links it to the tie style, and the impression strongly changes with one ... end, too.
Use of the scarf
The material of the atmosphere that the scarf is smooth, and is refined. As it is stylish pattern & full-scale feeling of cloth, a square of the large size that it is easy to use more, you wind it up to a head and you are fired and wind it up and a belt-like bind it together, and please add it to clothes your other as an accent of ... coordinates well♪
---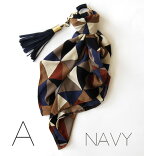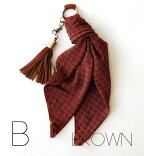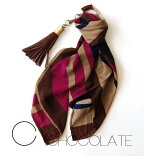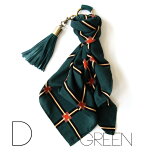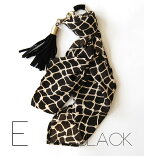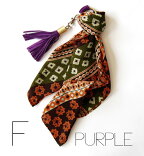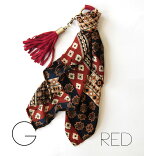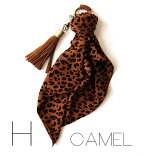 Size
A scarf: Approximately 67cm in height approximately 67cm in width
A tassel: An approximately 25cm in height round shape hook part: Approximately 5cm in diameter
Material
A scarf: 100% of polyester
A tassel: Kaus aide

Country of origin
Product made in China
Design
A: Navy(dark navy / ivory, blue, dark blue, chestnut brown)
B: Brown(chestnut brown, pink, the light blue which chestnut brown / is well acquainted with)
C: Chocolate(dark brown / dark blue, pink, brown, beige)
D: Green(celadon green, beige, red, the black that dark celadon green / has dark)
E: Black(standard black / ivory, black that faded)
F: Purple(light るめの purple / darkish green, orange, brown, ivory)
G: Red(red / darkish dark blue, darkish red, ivory of some at twilight time)
H: Camel(brown, black tinged with dark camel / orange)
※() It is inner は, the color of the color / scarf of the tassel
Precaution
▼It is the accessory which handmade warmth was settled for carefully. There are dents to occur in the case of processing. In addition, size and form, color taste may be a little different one by one.
▼In the characteristic of the product, some individual difference produces nuances the way of coming out of patterns by all means by a collecting position of the cloth, and an image and an expression may be different. In addition, a pattern may not necessarily match in a sewing together part.
▼This product stops by to get friction and sweat, water wet and may discolor. Please be careful on the occasion of wearing with the clothes of use by the rainy weather and the light color.
▼Before the handling, please confirm mention of the tag attached to the product.