May differ from actual colors pictured above wearing a little. Please see the product pictures below color. Also, if you have any concern, please feel free to contact.
Height 154 cm purple use: Check the code
Somewhat small Butterfly ネクタイネックレス also joined the ranks.
Our original brand Zootie ( ズーティー ) In the very popular ボウタイネックレス Appeared in size! This cheek! lump is only possible in check pattern fabrics feel the autumn and winter. Slightly brushed feeling fabric to the hair with natural fabrics like atmosphere, will plus seasons in the code.
Ribbon chain is firmly fixed and the easily adjustable length adjuster. T shirt or worn casually, knit 7 g, as merely remove the Disconnect item no excellent quality item.
---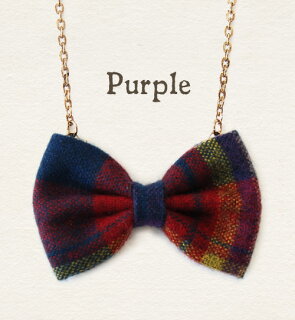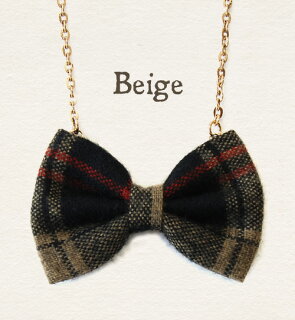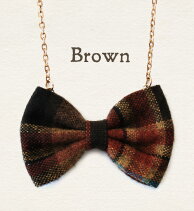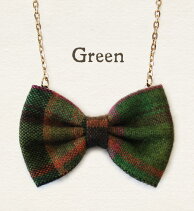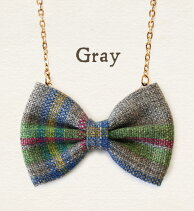 Size
Ribbon: vertical 7.5 cm 5 cm
Chain: 60-66 cm ( minimum-maximum ) width 0.3 cm
Material
Polyester, metal
Production country
Made in Korea
Color
Purple ( Purple, dark red, dark blue, pale pink, yellow, etc. )
Beige (Dark beige, black and blue-leaning green, red etc)
Brown (Light brown and dark brown, black, vermilion, light blue,)
Green (Strong green light yellow, Brown, black, Orange, pink etc)
Gray ( Gray and bright green, dark order of pink and light blue )
* Color of the clip is common and black
* Students in taking position depends on the individual Ribbon look
Related products
In the matching ボウタイネックレス series product list
The same check Ribbon motif Banana clip Also available
Zootie ( ズーティー ) accessories series product list
Points to note
• Is the accessory made carefully handmade warmth. Nature, in the production process of some color, scratches and may occur as dirt. Every size and shape and color somewhat differently, because the texture of the material, there might be non-uniformity of finish. Enjoy unique hand-crafted taste and texture.
• This product is very delicate. Could you peels off or missing due to friction and tension, so please treat carefully. When you use please note in and around the caught.
▼ characteristics on the products, the dough taking positions just slight individual difference nuances and attitude of the size, pattern, different images and facial expressions.