■Rear side junction : Connection of junction (B) (SM-JC40-M)


*Junction (B) is included in this set



・Oh, the placement (decoration specifications SM-JC40) of the rhetoric wire





Rear side junction : Connection of junction (B) (SM-JC40-M)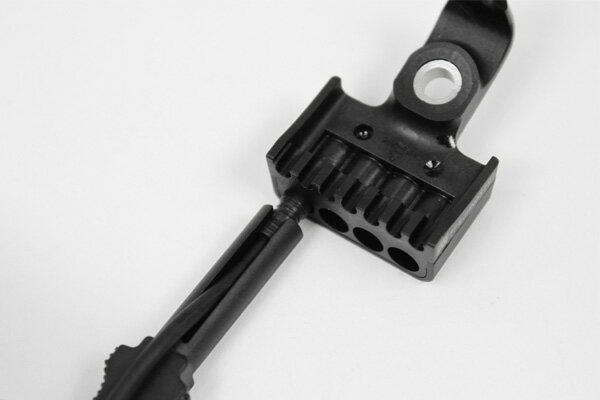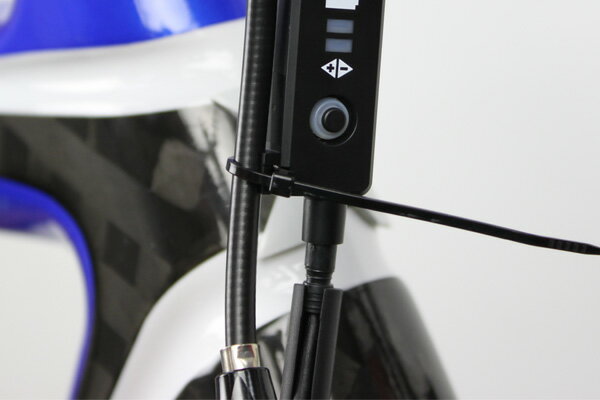 1.I connect an eccentric wire to junction (A) and junction (B).
 Please come in until you are accompanied by a feeling of click.

■Point
  Oh, I use TL-EW02 for the connection of the rhetoric wire
  I can attach エレトリックワイヤー without using TL-EW02,
  Power is hard to enter, and the work characteristics are bad.
  Therefore the installation of エレトリックワイヤー recommends a thing using TL-EW02.
  In addition, please use TL-EW02 on the occasion of disassembly of エレトリックワイヤー by all means.
  Oh, I might be snapped when I pull a rhetoric wire and remove it.

*Here, I used eccentric wire 950mm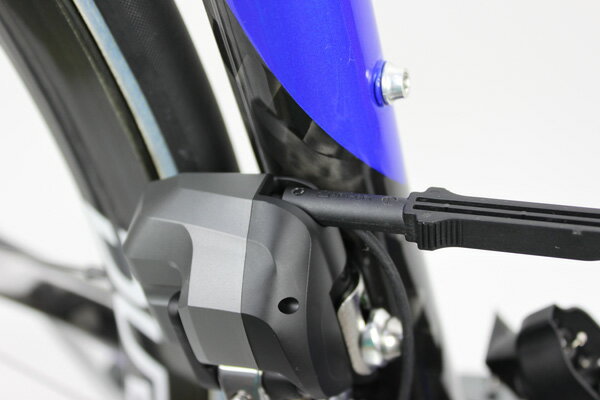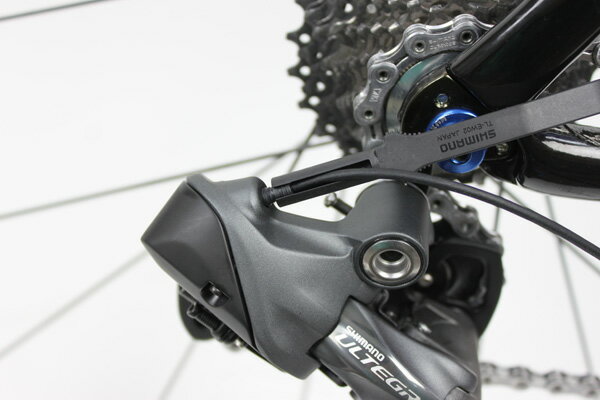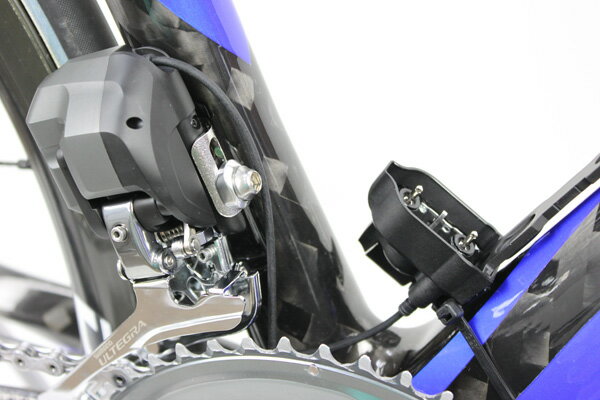 2.In FD-6770-F, RD-6770-SS, SM-BMR1-L (battery mount)
I connect an electric guitar trick wire.

*Here,
  A front derailleur: 300mm
  Rear derailleur: 500mm
  A battery mount: 300mm
  (junction A:) 950mm)
  I used an eccentric wire of the の length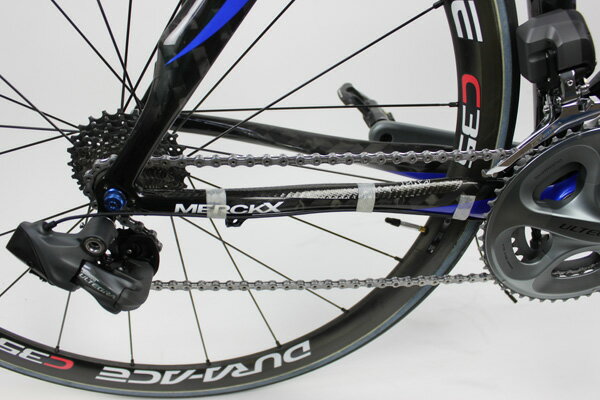 3.I let an electric wire comply with flame with tape, and stop provisionally and do it,
I am connected to the junction (B).

*To avoid the interference with the chain by the wiring of the rear derailleur,
 Please be attached to the bottom of the chain stay by all means.
 I set the electric wire which remained in the junction (B) and regulate length.



Junction (B) length adjustment example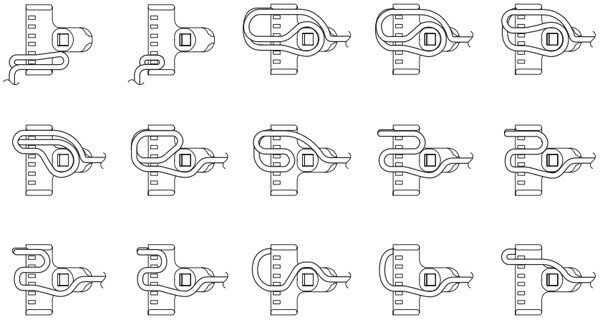 ■Attention
Let's do the bending of the electric wire than 1.1cm in diameter.
An electric wire might be snapped when I make bending hard further.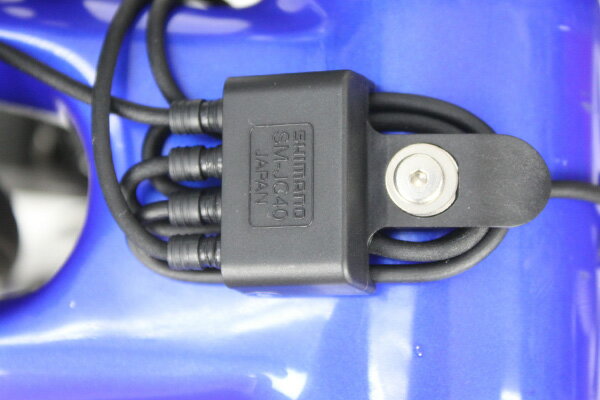 4.If I take it and finish a mawashi, I fix a junction (B) under BB hanger.

Clamping torque: 1.5-2 N m

*Even if four connector joints in junction (B) use anything, it is available

■Attention
When we fix a junction (B) under BB hanger, will be careful about bolt length.
When bolt length is short, let's prepare in home centers.





5.I attach an electric wire cover to a frame next.
Before attaching an electric wire cover to ensure the adhesion,
I wipe fat, and, please remove flame with alcohol or a cleaner.
As if covering an electric wire with an electric wire cover,
I let you adhere to the frame.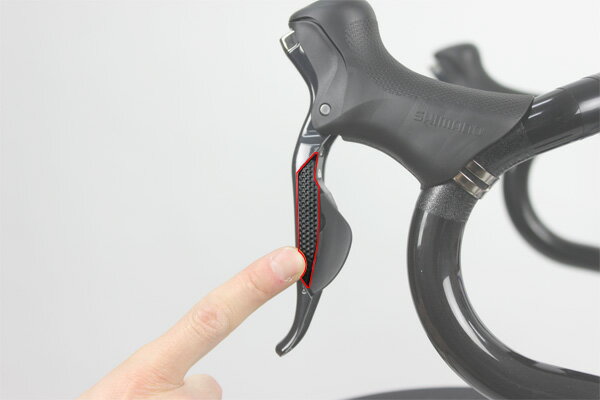 Confirmation of the connection
After having connected an electric wire to all components,
Possess it and check the operation of battery.

Operate a shift switch; and a front derailleur and,
Please confirm whether rear derailleur works.

■Attention
For time to attach a chain when I do not attach a chain at this point in time,
Operate the shift switch (X) of the left lever more than once by all means,
I set a front derailleur at the greatest gear position.
Please remove battery by all means afterwards.

Reference: Please refer to installation, disassembly of the battery.



■Disassembly of the electric wire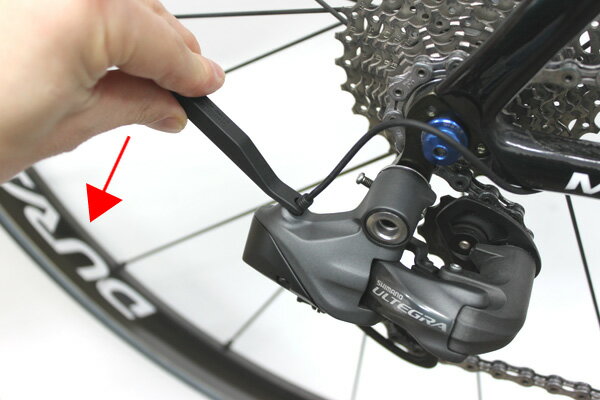 When I remove an electric wire,
Exclusive tool TL-EW02 I use の wide end part.

I insert a flat mask toward the gearbox side,
When I knock down the connector of the electric wire to the direction to push,
An electric wire falls out in the principle of leverage.

■Attention
I become the cause that it is poor in movement when I pull an electric wire forcibly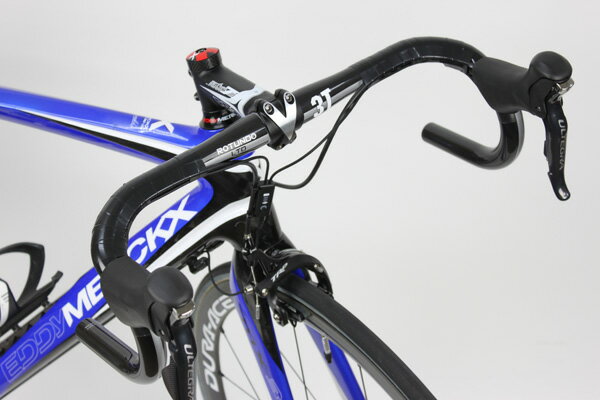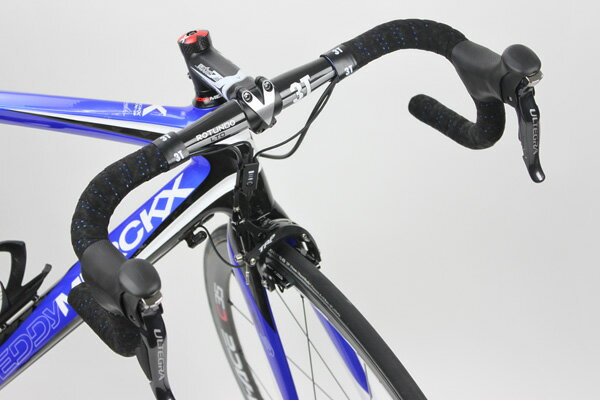 *If the installation of the electric wire is completed,
  I let extra wiring comply with a handlebar,
  I fix it on a steering wheel with plastic tape.
  You may wind up bar tape.


Reference: Please refer to winding one of the bar tape.

Reference: Please refer to a connection method of junction (A).