Harmless safe eradication deodorant, H1N1, virus, and O157 prevention preparedness
■ commercial, secure and safe antibacterial deodorant ■
Your patience has been.
Humidifiers have been asking us for, glad we have prepared for 10 litres!  
Use a diluted 1:09
With this product can make the humidifier for disinfectants of 100 L
1. Disinfecting power is strong

  Also traditionally, used to sterilize the following subacute chlorine acid sodium water (alkaline)
  More disinfecting power is adjusted on the acidic side and is used up.
   Not just acid at any pH may mean in the
    Acidic when disinfecting effect increases the maximum.
   Manufacturer's proprietary technology, and adjust the pH to acidic, enhanced the antibacterial power and safety.
2. High level of safety

  In the past, strong ones of toxicity have been used to increase the antibacterial effect.
  Our products are It is acidic, skin friendly disinfecting agents.
  It is recommend to sensitive to alcohol because alcohol is not included at all.
  The manufacturer is certain through collaborative research with the College safety confirmed.
  Allergen ) does not contain.

3. Eco-friendly

   It has excellent natural decomposition from not pollute the environment.
  Because the bacteria in the human body and the same mechanism when safe.
  Following nitrous acid chlorine has been traditionally used in alkaline
  You had to use large amounts of neutralizer before you drain.
 
  Our product is decomposed contact with organic matter present in the natural environment.
  Hypochlorous acid does not exist only in the water to dry out and explode.
  
4. Bacteria and deodorizing effect

  In other smells like air freshener rather than cheats
  Have the ability to decompose odors from the original.
  Utilizing its high safety, used bacteria and odors.

Can be used in a wide range of applications




I consume care in disease prevention and fight against infectious diseases and have babies or small children. The アンチウィルスアクア Weakly acidic So no あれたり your skin and is one Enter your mouth, well into the eyes is safe. Enters the baby so we introduce hints to family-friendly.
⇒ Click here for people who want to see more detail


Bacteria in the care of the firm is important.
Frequently occurring populations infected by viruses is a long-term care facility.
Old people are not resistant to disease in little more than a baby. So disinfecting the firm is essential.
⇒ Click here for people who want to see more detail


A cold, even though it was later slightly until the exam if you can't demonstrate the ability. Such worry is pains at home facing prospective students.
Special humidifier would not be so machine-friendly not only antibacterial deodorant human and environment-friendly. At home now, put your ultrasonic humidifier instead of water. Especially viruses are difficult to breed and high humidity on the antibacterial deodorant the air while eradication is possible because effect is outstanding.
⇒ Click here for people who want to see more detail



Dogs and cats have originally held by bacteria. Because not disinfecting bacteria during a strong there and infect the puppies especially high mortality rate of viruses exist, the, such as alcohol is a dangerous virus has density setting you can respond to them.
⇒ Click here for people who want to see more detail


Ones wet in the water, no concentration adjustment ensure medicine and kitchen detail into easy-to-bacteria able to effect stable.
⇒ Click here for people who want to see more detail
Flu, cold protection in the humidification equipment disinfectants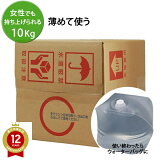 Best deals 10 l

Humidification in 100 L of dexterity
You can make disinfecting agents.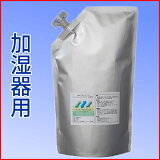 Try humidifying equipment 800 ml

Gas Pack
You can save up to next season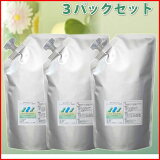 Classic 3-Pack set

Students and seniors
In your home.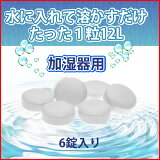 6 Tablets

Suitable for stockpiling can be long term preservation

アンチウイルスアクア series
Humidifier is available in normal bacteria, is very useful.
Please note not to ship to Okinawa and remote islands.
Product name
アンチウイルスアクア [humidifier 10 liters]
Content amount
10 Litre × 1 ( 25 cm x 25 cm x 25 cm )
Cock with cock comes in a box Women also are easily lifted 10 L (vessels embedded in 11 Kg)
How to use the
Put the humidifier, if you are using 1 (drugs): 9 diluted to (Wednesday), please use the
4 L humidifier with tank - > (400 cc disinfectants ) to 3600 cc of water
6 L humidifier with tank - > (600 cc disinfectants ) to 5400 cc of water
Store in the dark at room temperature, to prevent deterioration.
After opening, use within 6 months.

Raw materials
Water, sodium hypochlorite, hydrochloric

Ads responsibility
Fuzhou NET co., Ltd.

Category
Made in Japan
Hand and foot-mouth disease prevention, hand and foot mouth disease eradication, O157 bacteria, hand and foot-mouth disease disinfect, MERS ( Mars ) corona virus, MERS ( Mars ) corona virus disinfection, rubella elimination