Important Notice: Rakuten Global Market has been closed as of June 1, 2020. Learn more »
Product Information
[2020 new work]
Prince doll for the Boy's Festival Toyohisa Ieyasu Tokugawa
Helmet flat ornamental helmet for the Boys' Festival decoration 忠保作大黒頭巾形鉢 10
h025-mo-502342 GE-102


[doll for the Boy's Festival latest in 2020]

[大越忠保作]
It is a 甲冑師大越忠保 (おおこしただやす) product "Ieyasu Tokugawa" 10 helmet.

名匠忠保 produced this helmet known as the good-luck furniture which gained victory.
Because the unique head-protecting part of a helmet had dream that Prince Ieyasu makes the armament of the god of wealth who is God, it is said that I let Rev. armor at the time make it.
It is excellent at leaf and the 獅子噛前立 ても presence of the fern with white-backed leaves.
On the colorful screen which harked back to morning glow, Aoi crest of Tokugawa was designed and became the finish which formality was high in.

The skill of 匠 which does not permit compromise is right here.

Size: Frontage 70* depth 43* height 55(cm)

The Boy's Festival is called the festival of the iris and indoor decorate the doll for the Boy's Festival which imitated armor, helmet, sword, doll warrior and Kintaro and I put up a carp streamer in the in the garden and celebrate the growth of the boy and am a festival to pray for health and success in life.

As the specifications such as a bow, the sword may be changed because of a handmade article, approve it beforehand.

---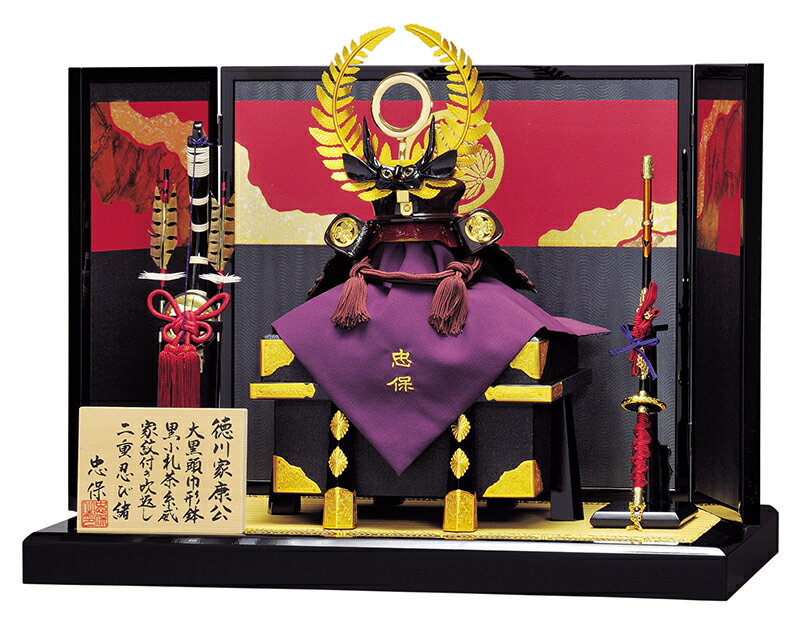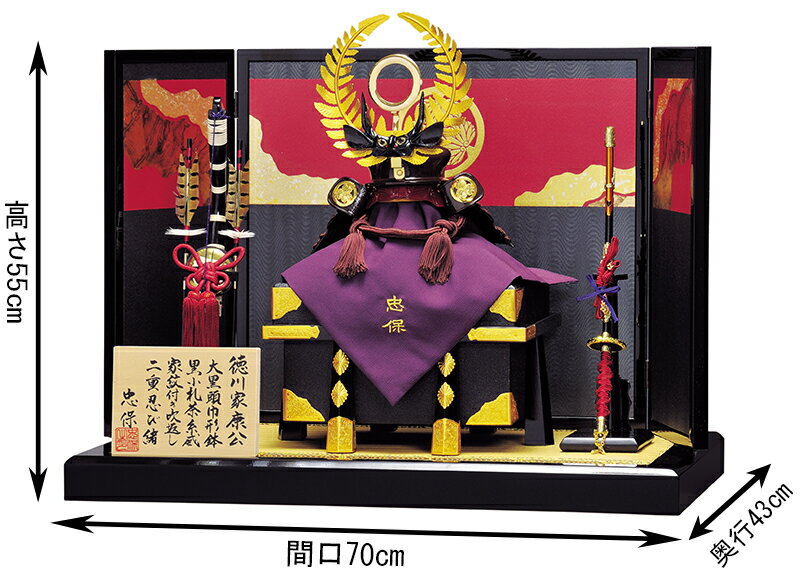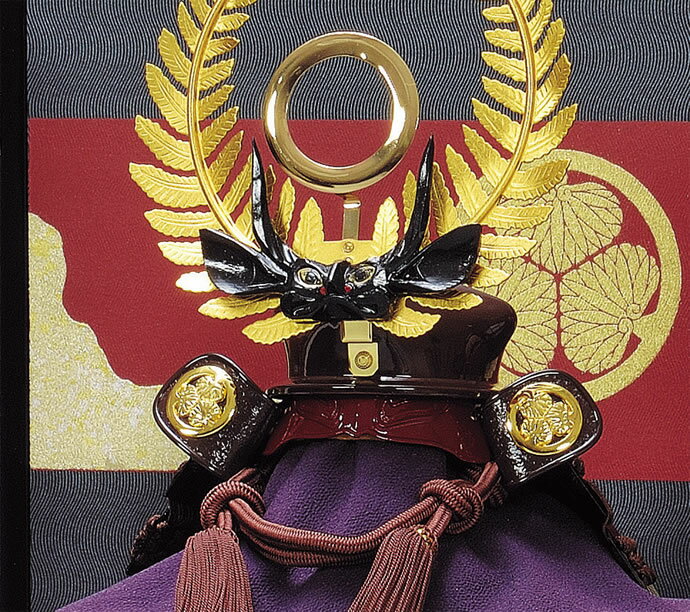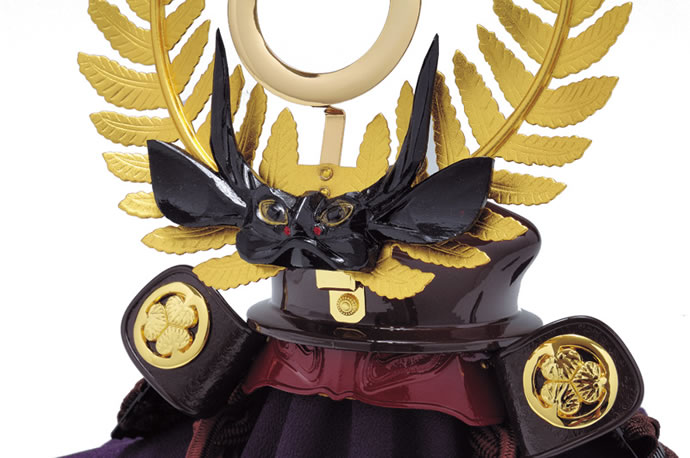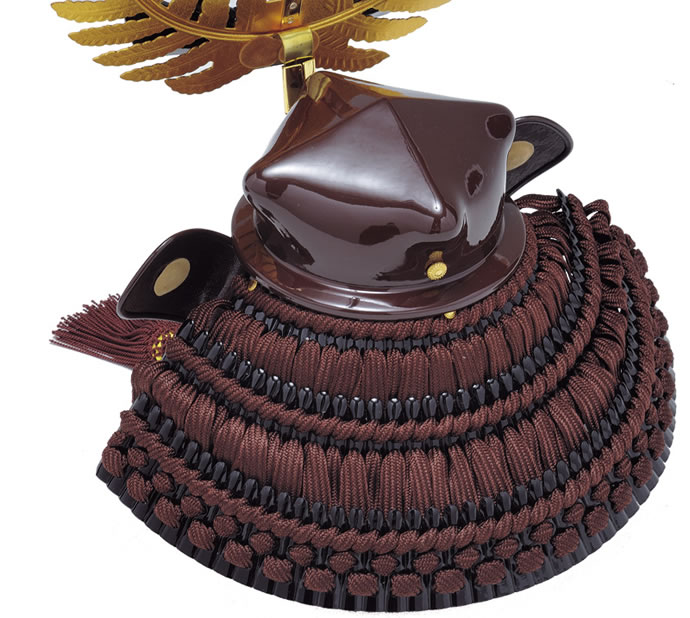 [2020 new work]
Prince doll for the Boy's Festival Toyohisa Ieyasu Tokugawa
Helmet flat ornamental helmet for the Boys' Festival decoration 忠保作大黒頭巾形鉢 10
h025-mo-502342 GE-102
[doll for the Boy's Festival latest in 2020]

[大越忠保作]
It is a 甲冑師大越忠保 (おおこしただやす) product "Ieyasu Tokugawa" 10 helmet.

名匠忠保 produced this helmet known as the good-luck furniture which gained victory.
Because the unique head-protecting part of a helmet had dream that Prince Ieyasu makes the armament of the god of wealth who is God, it is said that I let Rev. armor at the time make it.
It is excellent at leaf and the 獅子噛前立 ても presence of the fern with white-backed leaves.
On the colorful screen which harked back to morning glow, Aoi crest of Tokugawa was designed and became the finish which formality was high in.

The skill of 匠 which does not permit compromise is right here.

Size: Frontage 70* depth 43* height 55(cm)

The Boy's Festival is called the festival of the iris and indoor decorate the doll for the Boy's Festival which imitated armor, helmet, sword, doll warrior and Kintaro and I put up a carp streamer in the in the garden and celebrate the growth of the boy and am a festival to pray for health and success in life.

As the specifications such as a bow, the sword may be changed because of a handmade article, approve it beforehand.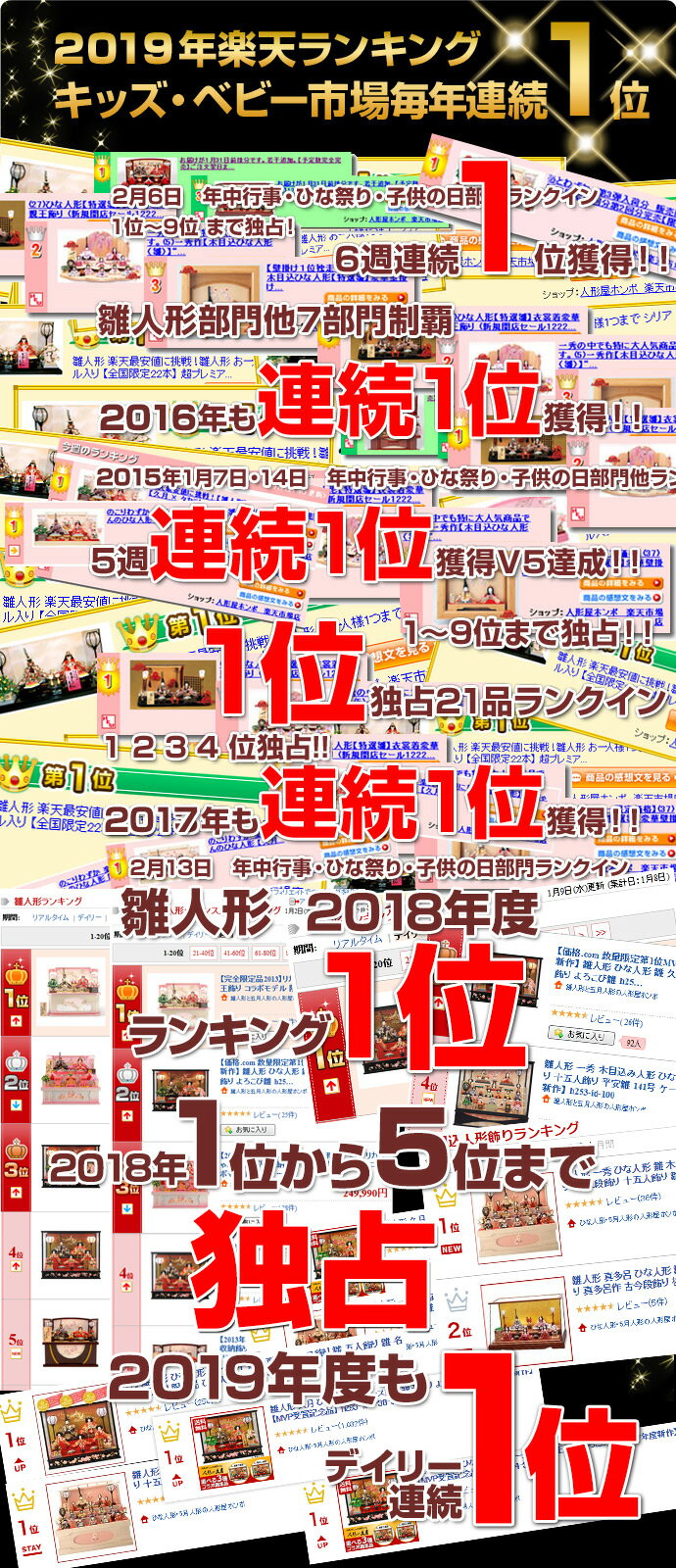 Payment Methods
Available Payment Methods