Yukata set ladies 2013 women
Yukata set ladies new irregular weaving yukata set ' scratched into the white stripes fletchings "[zu] yukata belt clogs Womens retro chic stripe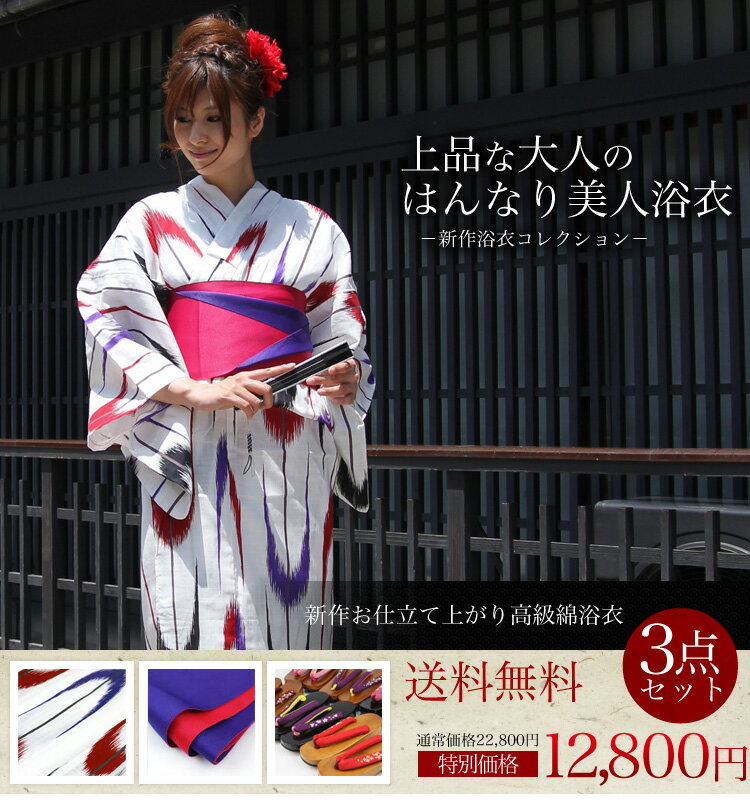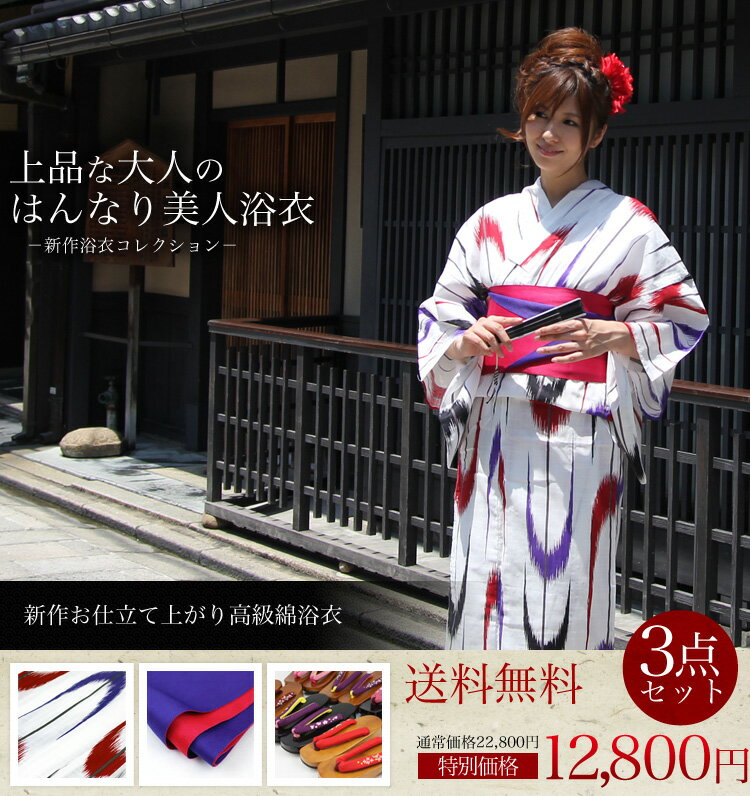 Kimono
Sleeve length
Sleeve length
Front width
Back width
For height
Size
163 cm
49 cm
68 cm
24 cm
30 cm
155-165 Cm
Material
100% Cotton
* model is the height of 165 cm
Washing instructions
* layout pattern of yukata model wearing totally same as the No. Please acknowledge.
* avoid rinsing, rinsing is sufficient to
Not * long water to immerse.
* may shape the machine wash
2013 New yukata 3 pieces
Summer Fireworks Festival & Bon...
Enjoy the many events in yukata?
---
It is adult yukata set up a notch of the very adult-like atmosphere.
White with dark mature
Is the atmosphere of yukata.
Is a soothing still weave in and material sense.
It looks like an adult, notch yukata
To aim at is the featured yukata.

---
Material: 100% cotton
Yukata: M size
Size: 163 kimono sleeve length 68 / 49 cm, sleeve length width 24.5 / 29.5 width after
Response: 155-165 cm tall
[Fun gift _ [fun gift _ then [fun gift _ packaging [fun gift _ Messe [fun gift _ free shipping