Magnetic necklace / Hematite magnetic and natural stone stones collaboration with stiff amazing effects! Stiff hard so much sleep at night is sleeping now!
11 kinds of nature stones [the basic series] available
A super popular necklace of 20,000 total shipment!
The popular secret is ...
In fact, it is the stylish magnetic necklace which does not look like this place, magnetic necklace!


By a simple design not to choose clothes and shoes as, even a man can use even a woman regularly.
The magnetic strength is approximately 1,800 gauss by ※ former unit approximately 180 millimeters of Ts of the great satisfaction

Because I have the variation from the stone amulet for an easy delivery of each month to a popular nature stone a lot,
Please find favorite one of them♪


Color NO: 5 aventurine

It is the real-time evaluation of all of you. Thank you for instruction an opinion
I do not choose the clothes and shoes



By a simple design,





Even a man is a woman, but





You can use it regularly.





Length is before and after approximately 47cm - 47,5cm / approximately 6mm in width.




★As for the garnet, as for the size, it is to around 45cm 7 on account of the quarrying, the processing top.




(length has some differences concerning a handmade and natural stone.)





Size is 1 size.




It is a woman, the male length that magnetic force becomes most effective together.

Wearing example for women


Color NO: 4 cornelians
I wear を


Male wearing example


Color NO: 2 tiger eyes
I wear を




Kachi♪

It is half point to a カシメ part of the wire!



Because I can easily put on and take off it by a hook, patty っと is a comfort Japanese spaniel even if I attach it and can take off patty っと and take it♪





In addition, I met the demand from a visitor and strengthened カシメ of the wire part!




The durability improves in comparison with conventional products more.




With a click♪
As for the variation of the power stone from the stone amulet for an easy delivery of each month to a popular natural stone

Because you have 11 colors, please find favorite one of them♪

I am glad to be able to say goodbye to stiff shoulder, poor circulation while enjoying fashion!
Use mine is long, and, please use it habitually every day.
There are very more repeaters,
In a present
It is pleased very much! !
I hear the gift box of the present for 157 yen separately.
A wrapping paper, the ribbon turn into the most suitable color by a season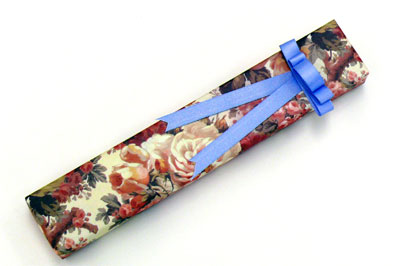 Hematite shoulder magnetic necklace

Description of the Hematite magnetic necklace series configuration
Currently, establisehd 3 series.
Simple
Is a simple, chic and affordable series consisting only of Hematite, magnetic force and basic series is the same.

Basic
You can see the series now.
What you like is available from the 11 colors in natural stone.
Whiskies is also the birth stone, so too will enjoy the gifts.
Tiger eye, Amethyst (purple), Onyx (black), Carnelian (red), Jade (green), Moonstone (white), Garnet (dark red), Turquoise (blue), lapis lazuli (blue), green now (dark green), aventurine (green)
In the first series of ヘマタイトネックレス, has been sparking from here. The original shoulder Buster ♪ human necklace.

Bargain 3 book set is
Tourmaline
The lineup also tourmaline negative ions occur, reduce the electromagnetic radiation. Hematite series other than many for a magnetic force we are strong. It is strange and beautiful mixed color like staring at drawn involuntarily.

★ stones color and view 'told' (jewel SeeThru area color)

Health necklace. Magnetic necklace. Human necklace. Simple and chic Hematite, with shiny silver black necklace.
11 Color stones a nice accent. Have fun dressing up all while in the Hematite magnetic power health to please it!
★ gifts very delight!
The length is about 47 cm-47, is approximately 6 mm in width and 5 cm around.
(Handmade and natural stone on to the length may differ slightly. )
Unisex
★ 7: Garnet quarrying, processing reasons would be around the size is 45 cm.

Hexagonal Hematite magnetic Hematite in 22 pieces. 22 Pieces total magnetic force: approx. 180 millitesla (approximately 1800 Gaussian) is!
Natural stone of the black sphere without magnetic Hematite is.
Natural stone color sphere is a power stone. There are 11 colors.
★ Hematite (red steel) ★
And honor is blood ( haima ) of Greece.
-Improve blood circulation, or involved in gratuitous, blood Stimulator, anaemia prevention and treatment is employed.
-Ancient Roman soldiers to take shelter from danger, Hematite gives us courage and confidence as a guardian stone wearing was likely.
-Known aka
vicariously through stone
and Hematite has been handed down and protect from the dangers of an owner, and finish the job.
Hematite necklace, store manager Aida ( Itai ) also patronized! It is this very good! In the present very pleasing!

Handmade for not at one time made plenty. Sold out for the color your inconvenience we were finally able to sell now! The number is limited so please order soon! New color:★ is a frequently requested Turquoise (light blue) color.

Magnetic necklace / health necklace / stiff neck necklace / human necklace / ヘマタイトネックレス / magnetic necklace / health necklace / stiff neck necklace / human necklace / Hematite necklace /