立爪 internal 4mm jewel love let 14Gauktn! fs2gm
Regular Price:

US$24.92

You save 50%

Price:

US$12.46

(¥1,280)

Approximate price provided for convenience only.Payment will be charged in yen.
You Earn 12 Super Points ( What's this? )
This page is a simplified edition of an original Japanese page and has been translated by machine.See the original page
Product Description
!!
Brand name
立爪 internal 4mm jewel love let 14G
Article number
E247
Size
A gauge: Mayor of 14G key: 4/6/8/10/12mm
A jewel: 4mm
Material
316L serge Cal stainless steel
Color
A stud bolt ball: Silver
A jewel: Diamond clear Rose amethyst red green yellow light green Fuchsia hybrida black
Remarks
※It becomes the price of one product of indication size mentioned above.
※It comes to support a review campaign fault during the super sale period.

It is new arrival soot
↓↓↓↓↓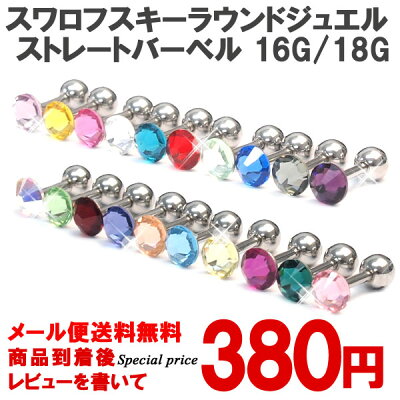 Customer Reviews
Posted by a buyer on 5/15/13
I relied on 6 millimeters, but I try the sweat which may be slightly short hard and attach it!

Posted by yuzu_sudachi on 5/14/13
I purchased it for the thoragas of both ears. Because a price is very pretty cheaply, ☆ which considerably does リピ thinks about the purchase in different colors again♪

Posted by a buyer on 5/12/13
It is the product which the price is low, and is very good. In addition, I wanted to purchase it.
Recently Viewed Items