May differ from actual colors pictured above wearing a little. Please see the product pictures below color. Also, if you have any concern, please feel free to contact.
Height 161 cm ivory use: check the code
A vivid range of colours, and the distinctive ツイルレギンス polka dot appeared than our original brand Zootie ( ズーティー ) (blue, black only). Both side and back pockets, looks in pants in closer detail finish is stretchy leggings itself; Along the line of the leg snugly, but feeling cramped and bend or stretch, skinny pants, and other common it is not required. Hem has achieved firm's sluggish no silhouette, this stretch because. Of course the West rubber fun Lantern specifications. Deep rise simply fits over your ass even, sense of security.
---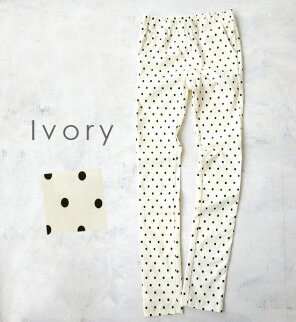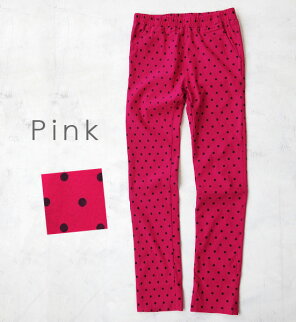 Actual size
Waist: 60-80 cm ( position sizing-when expanding / rubberized )
Cm, length 96 cm ( out west approx. 3.5 cm ) hem around approx. 28 cm hip approx. 72 cm
Wadding cm 22 cm front rise approx. 24 cm after rise approximately 31 cm cm, inseam 73 cm
* The size is our open space is the exact size. May differ from the representation of the tags. Click here for details.
Material
Rayon 37% 63% nylon
Washing instructions
Production country
Made in China
Stretch fabric
The stretch a lot
Sheer fabric
Gray: has slightly sheer
Dark: most 透けません
Color
Ivory ( Ivory tinged with light yellow / black )
Pink ( close magenta to dark pink x black )
* ( ) in a body x is the color of the dot

Points to note
• Fabric take position creates some individual differences, such as pattern and nuances. Also does not match the pattern in the seam to necessarily.
• By repeated washing with water or cleaning, easy to print is not permanent, or more, to be rubbed and dropped somewhat thinner. Individual differences there in tints of prints, enjoy a texture of its own products.
▼ remains wet for a long time, put in wet friction (friction in particularly wet) and sweat and rain: and other apparel to decontamination if so please take care.
• Shrink slightly by washing or cleaning the oblique line (State looks twisted the entire product).
▼ Please check also comes with tag described before handling.