May differ from actual colors pictured above wearing a little. Please see the product pictures below color. Also, if you have any concern, please feel free to contact.
Height 158 cm pink using: Check the code
Fluorescent カラーチュール skirt look yourself!
Our original brand Zootie ( ズーティー ) The flashy tulle skirt! It is anyway eye-catching silhouette neon color this year to master every want and volume of the item. Flat rubber parts of the West and tulle color scheme, show the Inn West design. Has been to sweet detail switches too from tulle transparent lining hem and frill-shaped see-through thing with the premise.
---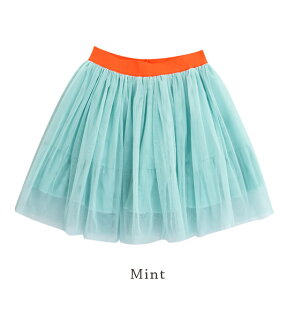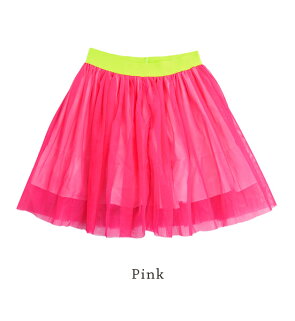 Actual size
Waist: 58-90 cm ( every other dimension-and spread the rubber )
Approx. 44 cm, skirt length ( out west approx. 4 cm )
Approximately 130 cm hip lining-length approximately 37 cm from waist ( )
* Above sizes are our flat place exact size it is. Is different from the notation size value nude ( JIS standard size ) merchandise tags, etc. For more information of the size Click here From.
Material
100% Polyester
Washing instructions
Production country
Made in Korea
Lining
Solid body with similar colors without luster does not stretch fabric
Stretch fabric
Most do not stretch
Sheer fabric
May somewhat transparent ( inner with the )
Color
Mint ( Mint blue x fluorescent orange )
Pink ( dark pink x fluorescent yellow )
* ( ) in a body x is the color of the waist
Points to note
• This product is used very delicate material. Join the vigorous and strong force and open seams, eyes slippage has to nature (weaving yarn open slip eye). Also worn and removed when not hooked protrusions such as watches, belts and accessories so please be careful.
• This product is designed is designed on the dare not kill cut edge of the fabric, so repeated washing and wear increases cutting surface, the fray. If fray comes to mind where it is, be careful to remove with scissors. Also frayed hem is somewhat uneven in some.
▼ so time remains wet for a long time, put in wet friction (friction in particularly wet) and sweat and rain, other clothing to decontamination if you like!
▼ Please check also comes with tag described before handling.