May differ from actual colors pictured above wearing a little. Please see the product pictures below color. Also, if you have any concern, please feel free to contact.
Height approx. 152 cm Blue use: check the code
In big bright colors will be like!
Our original brand Zootie ( ズーティー ) chic body colour shone in the impressive, big bright rose pattern skirt. There's plenty of mini-flares. The West front has been placed rubber flat, the back side. Mature slightly starched fabric impressions. Hari is a big flare has produced thick sense of security and tactfully.
---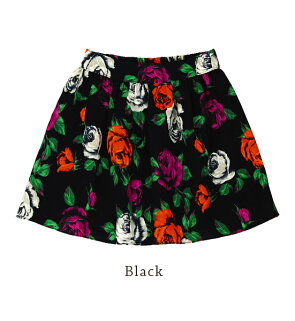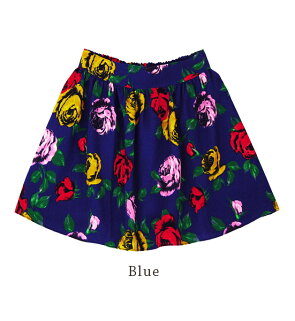 Actual size
Waist 64-38 cm ( position sizing – when spread with rubber and after only )
About 40 cm, skirt length ( out west approx. 5 cm )
Hip about 124 / 100 cm body / lining lining-length approximately 38 cm from the West ( )
* Above sizes are our flat place exact size it is. Is different from the notation size value nude ( JIS standard size ) merchandise tags, etc. Click here for details.
Material
100% Polyester
Washing instructions
Production country
Made in Korea
Lining
Solid body with similar colors in glossy stretch fabric
Stretch fabric
Do not stretch
Sheer fabric
About 透けません
Color
Black ( Black x fluorescent colors such as orange, grey, purple and green, etc. )
Blue ( Blue Navy × pink, red, yellow, green, etc. )
* ( ) in a body x is a color pattern
Points to note
• Hook, please note so easy catching nature and friction and rough surface, such as during insertion and removal, the accessories, belt and surrounding wall and caught.
▼ remains wet for a long time, put in wet friction (friction in particularly wet) and sweat and rain: and other apparel to decontamination if so please with your mind. Also, wash may dye when washing to separate other things.
▼ may shrink slightly by washing or cleaning on the characteristics of the material in the oblique line (State looks twisted the entire product) discoloration.
• There may be characteristics on the products, take position of the fabric creates a pattern and nuance slight individual difference, different images and facial expressions.
• By repeated washing with water or cleaning, easy to print is not permanent, or more, to be rubbed and dropped somewhat thinner.
▼ Please check also comes with tag described before handling.