May differ from actual colors pictured above wearing a little. Please see the product pictures below color. Also, if you have any concern, please feel free to contact.
Height 157 cm Navy use: Check the code
Impact on your feet! Bold and pop star pattern leggings!
Colorful, pop, daring! Our original brand's code leading luxury leggings Zootie ( ズーティー ) Than is now available. Color scheme is of excellent accent to add to the code. Design can enjoy more general design at anywhere from 360 degrees, Favorites in which that is definitely no items!
Feeling cozy in soft and lightweight sew it. 10-Length leggings are stretchy there, so adjust to your favorite position, try wearing it!
---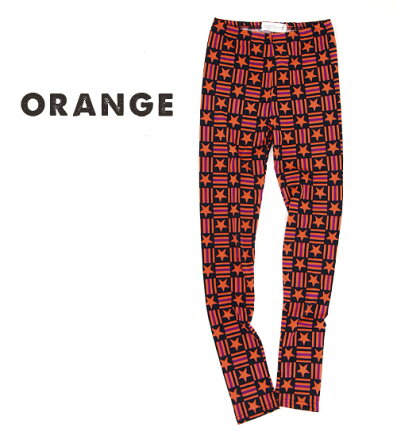 Actual size
Waist 53-78 cm (with a rubber) cm, length 88 cm
Over 68 cm hip width 18 cm cuff width 10 cm
Front rise approx. 21 cm after rise about 26 cm inseam approx. 64 cm
* The size is our open space is the exact size. May differ from the representation of the tags. For more information of the size Click here From.
Material
Polyester 95% polyurethane 5%
Washing instructions
Production country
Made in Korea
Lining
Without
Stretch fabric
The stretched nicely
Sheer fabric
May slightly sheer
* Especially see-through light parts
Color
Orange ( bright orange fluorescent leaning x black & purple )
Black ( Black standard x light beige and Red )
Navy ( strong navy blue x drab beige and reddish-brown )
* ( ) within the main body color x is a color scheme
Points to note
• This product on health, please try later returns and exchanges cannot accept.
• This product is used very delicate material. Join the vigorous and strong force and open seams, eyes slippage has to nature (weaving yarn open slip eye). Trap when wearing a belt, buckle and detachable watches, rings, etc. by the frictional strength of ground such as 10 minutes please be careful.
▼ remains wet for a long time, put in wet friction (friction in particularly wet) and sweat and rain: and other apparel to decontamination if so please with your mind. Also, please wash and other things.
• This product, on the characteristics of the material by washing and cleaning slightly shrinks the resulting diagonal line (State looks twisted the entire product).
▼ characteristics on the products, the dough taking positions just some individual differences, such as pattern and nuances, different images and facial expressions. Also does not match the pattern in the seam to necessarily.
▼ Please check also comes with tag described before handling.