A very slim smart total レースレギンス
Come from our original brand Zootie ( ズーティー ) sweet leggings of total total races. Polka dot painted on the sense of sheer lace, and the race, texture too much sweetness can coordinate plus feel free to.
Stretchy does very little and legging, so so thin body to recommend. Stretch: the pattern is served and even less transparent.
---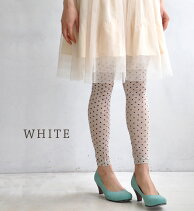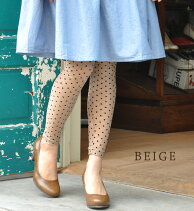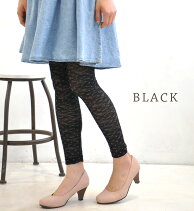 Actual size
Waist: 56-72 cm (with a rubber) cm, length 93 cm
Over the hips about 64 cm width 17 cm hem around 10 cm
Front rise approx. 21 cm after rise about 21 cm inseam approx. 70 cm
* The size is our open space is the exact size. May differ from the representation of the tags. Click here for details.
Material
100% Polyester
Washing instructions
Production country
Made in Korea
Lining
Without
Stretch fabric
Most do not stretch
Sheer fabric
See-through
Color
White ( white tinged with beige × black )
Beige ( fading x black )
Black ( standard black x light grey )
* ( ) in a body color x is the color of the dot
Points to note
• This product on health, please try later returns and exchanges cannot accept.
• This product is used very delicate material. Join the vigorous and strong force and open seams, eyes slippage has to nature (weaving yarn open slip eye). Trap when wearing a belt, buckle and detachable watches, rings, etc. by the frictional strength of ground such as 10 minutes please be careful.
▼ remains wet for a long time, put in wet friction (friction in particularly wet) and sweat and rain: and other apparel to decontamination if so please with your mind. Also, please wash and other things.
• This product, on the characteristics of the material by washing and cleaning slightly shrinks the resulting diagonal line (State looks twisted the entire product).
▼ characteristics on the products, the dough taking positions just some individual differences, such as pattern and nuances, different images and facial expressions. Also does not match the pattern in the seam to necessarily.
• Easier to fall out and print is not permanent, or more, to be rubbed, also repeat the washing and cleaning by slightly thinner. Also please avoid ironing to the printed piece.
▼ Please check also comes with tag described before handling.