Now I want footwear! The protagonist of shadow at one time color, pierced handle at one time, make coordination more enjoyable. Painted butterfly and chock full, vivid colours will be robbed. Feminine and cool atmosphere.
Perfect for hot season, salary Xibe feeling fabric. Enjoy the comfort it in the pattern just calculated the best sizing, and rise. This is when I worry about! Try a fix-cool feet!
---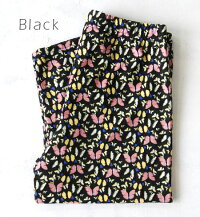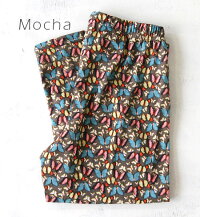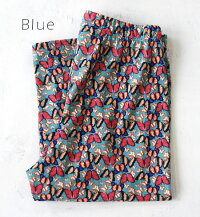 Actual size
Waist: 60-84 cm ( position sizing-when expanding / rubberized ) cm, length 96 cm
Over the hips about 76 cm width 23 cm front rise approx. 24 cm after rise 30 cm
* Stretch fabric is used, each product somewhat size error causes. Please acknowledge.
* The size is our open space is the exact size. May differ from the representation of the tags. Click here for details.
Material
Polyester 95% polyurethane 5%
Production country
Made in Korea
Sheer fabric
May slightly sheer
Color
Black ( somewhat shallow black × pink, yellow, off-white, blue, etc. )
モカ ( モカグレー × dull blue, pink, Orange, dull yellow, etc. )
Blue ( Yellow old blue x dark pink orange サーモンピンク blue, etc. )
* ( ) in the color of x is a color pattern
Points to note
• This product on health, please try later returns and exchanges cannot accept.
• Our products are mechanical production process on the just "yarn for weaving fabric seam" and somewhat "fray", other fiber "blend", may also cause some "errors" in the shape or size.
▼ remains wet for a long time, put in wet friction (friction in particularly wet) and sweat and rain: and other apparel to decontamination if so please with your mind. Also, please wash and other things.
• Materials, please be care fibers on the trap-prone, so wear and removal when the fold on watches & accessories-belts, etc..
• This product, on the characteristics of the material by washing and cleaning slightly shrinks the resulting diagonal line (State looks twisted the entire product).
▼ Properties prone to pilling ( hairball ). Please wear where it is and when to remove with scissors.
▼ characteristics on the products, the dough taking positions just some individual differences, such as pattern and nuances, different images and facial expressions. Also does not match the pattern in the seam to necessarily.
▼ Please check also comes with tag described before handling.