A lively small floral ユルめ overalls
rivet and surge ( rivet & surge ) The colorful pink overalls. Feminine delicate impression of narrow straps, with the length of the string, it is possible. Back surface is neat triangle type, so relaxed it's also tops ins stiff does not. WRAPUP of the deep and clear, leg, causing cum and loose atmosphere is cute! is wearing off the smooth waist side opens and closes with the button. Lining simple & so sheer and lightweight shirting, 着こなせます comfortable even during the hot season.
---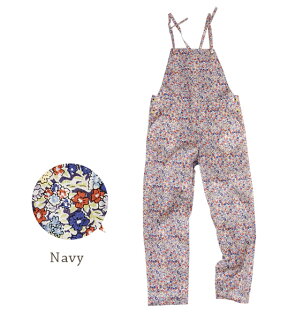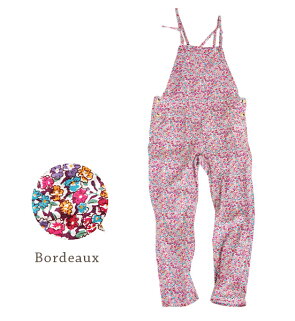 Notation size
"M-size" (one size)
Actual size
Length (down from the breastplate) 121 cm ( out of pants length about 95 cm )
Over the hips about 102 cm waist 87 cm width 32 cm front rise approx. 29 cm
After rise 40 cm inseam 69 cm cuff width 18 cm
Shoulder strap length 82 cm adjust the position between
* Above sizes are our flat place exact size it is. Is different from the notation size value nude ( JIS standard size ) merchandise tags, etc. For more information of the size Click here From.
Material
Body: 100% cotton
Separate fabric: cotton 100%
Washing instructions
Production country
Made in China
Lining
Without
Stretch fabric
Do not stretch
Sheer fabric
Little 透けません
Color
Navy ( Navy and dusky red, lavender, lime green and pale yellow )
Bordeaux (Dark pink, purple, blue, green and orange, Bordeaux etc)

Related products
The same silhouette スプラッシュペイントサロ pet pants 、
ギンガムチェックサロ pet pants Also available
rivet and surge ( rivet & surge ) product list
Points to note
▼ remains wet for a long time, put in wet friction (friction in particularly wet) and sweat and rain: and other apparel to decontamination if so please with your mind.
▼ may shrink slightly by washing on the characteristics of the material in the oblique line (State looks twisted the entire product).
• Subject characteristics on the products, take position of print and fabric creates a pattern and nuance slight individual difference, different images and facial expressions. Also, does not match the pattern in the seam to necessarily.
• Easier to fall out and print is not permanent, or more, to be rubbed, also repeat the washing and cleaning by slightly thinner. Also please avoid ironing to the printed piece.
▼ Please check also comes with tag described before handling.