Adult woman wants to wear, just a rough salopette
The casual, of course, without compromising the adult who wears rivet and surge ( rivet & surge ) The デニムサロ pet. More than boy friends pants clean and skinny, than "tight pants". Roll up and also has cute girl friend silhouette tapered lines. Rubber material used for shoulder strap. Adjuster regulation is possible. Every single detail, such as the star pattern button that also is a cute item.
---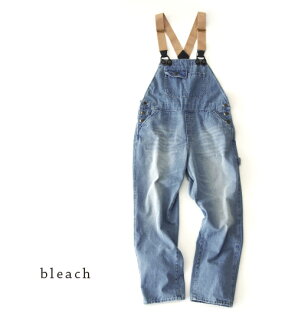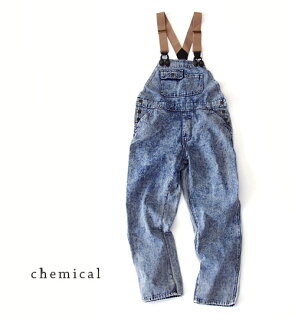 Notation size
"M-size" (one size)

Actual size
Length approx. 129 – 140 cm ( out and breastplate piece approx. 24 cm pants part 89 cm )
Over the hips about 107 cm waist: 84 cm width 33 cm
Front rise approx. 25.5 cm inseam approx. 65 cm hem width 18.5 cm
S suspenders] 58-83 cm width approximately 4 cm (rubber, removable)
* Above sizes are our flat place exact size it is. Is different from the notation size value nude ( JIS standard size ) merchandise tags, etc. For more information of the size Click here From.
Material
Body: 100% cotton
Separate fabric: cotton 100%
Washing instructions
Production country
Made in China
Lining
Without
Stretch fabric
The stretch a lot
Sheer fabric
透けません
Color
Bleach ( a fading blue denim )
Chemical (The extra white bleach provision of irregularity is indigo blue)

Related products
Acid-wash jeans denim Salopette skirt Also available
rivet and surge ( rivet & surge ) product list
Points to note
• This product is Indigo. Natural texture unique to other products to wash and each to enjoy distinctive color variation. Also there is 1 point 1 point difference, enjoy as products of distinctive qualities.
▼ Please launder, sharing and other things so the discolored.
▼ so time remains wet for a long time, put in wet friction (friction in particularly wet) and sweat and rain, other clothing to decontamination if you like!
▼ may shrink slightly by washing or cleaning on the characteristics of the material in the oblique line (State looks twisted the entire product).
▼ Please check also comes with tag described before handling.