Seen from the front, and a loose silhouette, overlong their pants. But seen from behind. Big Ribbon decorate the ass part, rivets & surge ツイルパンツ. And tailored pants body casual tapered silhouette you can afford, because of a simple design on the back of the Ribbon design and stands out in style. Slightly joked paint, to a wide range of impressive remake wind milling furnished and not too sweet women recommended.
Crotch deep in 股上 は で 深 め フロント は ジップフライ の 本格 ディテール だ 。 authentic details of the closure at the front. West side part is rubber specifications in feeling it loose, so slightly dropped waist position zur boobs and 着こなせます salad pants wind and loosely used. Is a grown-up atmosphere and use the soft Twill material, just a casual firm combining items.
---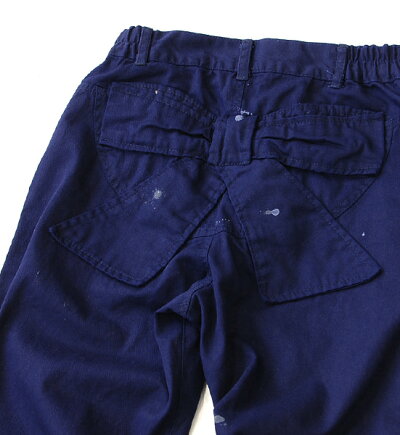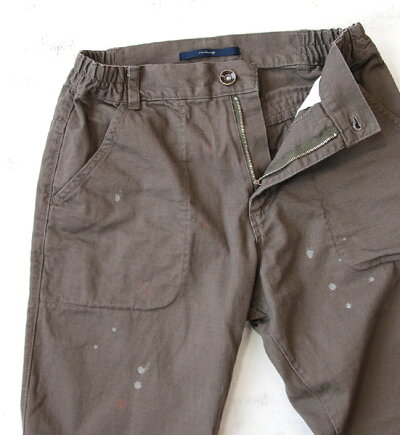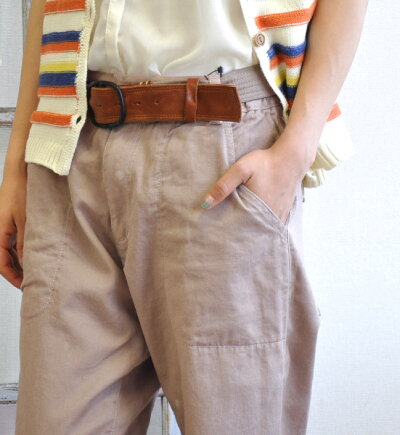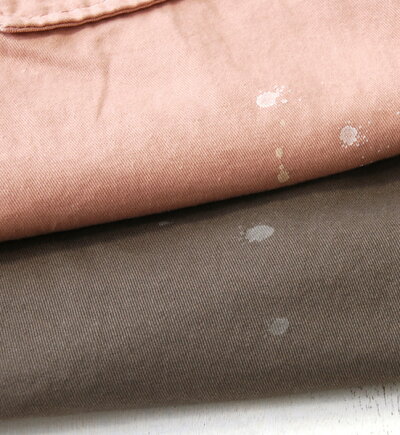 On the left and Daring Ribbon motif in the hip with a big impact!
On the right and Front closure; Because the rubber side of the West movement and ease of use:.
Bottom left / Large pockets on the side.
Under the right / Sense of cool fabrics flew the paint took washed cotton twill material is parentheses good. So one point each paint, each difference in facial expression you can enjoy.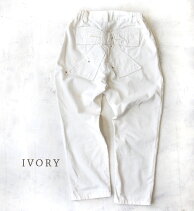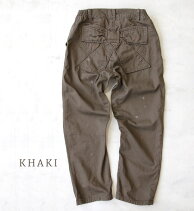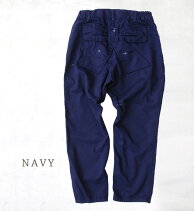 Notation size
"M-size" (one size)
Actual size
Waist: 72-84 cm ( position sizing-when extended and set aside with rubber )
Length 93 cm hips 100 cm for width 33 cm
Front crotch 30 cm after rise approximately 41 cm inseam approx. 66 cm
* The size is our open space is the exact size. May differ from the representation of the tags. For more information of the size Click here I don't like
Material
100% Cotton
Washing instructions
Production country
Made in China
Lining
Without
Stretch fabric
Do not stretch
Sheer fabric
Gray: has slightly sheer
Dark: most 透けません
Color
Beige ( of Mocha beige × beige, off-white, etc. )
Pink beige ( neutral shades of dusky pink and beige × off-white beige, etc. )
Ivory ( lighter ivory such as off white × yellow, beige, etc )
Khaki ( grey old khaki x light grey, light brown, etc. )
Navy ( slightly bluish Navy x white gray etc )
* ( ) in a body x is the color of the paint.
* Paint is applied by hand, 1 point for every pretty face difference there is, but as the individuality of products enjoy.
Related products
The same dough Pants with suspenders Will buy in our shop!
Zootie×rivet and surge collaboration pants!
* Different from the color palette
Points to note
▼ Paint is by washing and wearing somewhat thinner.
▼ Please enjoy as a unique texture there differences such as subtle color, size, texture, doing a special processing for one point for each.
▼ remains wet for a long time, put in wet friction and sweat and rain: and other apparel to decontamination if so please take care.
▼ may shrink slightly by washing or cleaning on the characteristics of the material in the oblique line (State looks twisted the entire product).
▼ Please check also comes with tag described before handling.