May differ from actual colors pictured above wearing a little. Please see the product pictures below color. Also, if you have any concern, please feel free to contact.
Height 163 cm Brown SS size using: Check the code
Collaboration is we shouldn't!
Our original brand Zootie ( ズーティー ) And the jeans brand of Okayama Prefecture Betty Smith ( bettismith ) The collaboration pants is here! The very popular Leggings pants series Another chides impression this year seems to be 'ジャズネップ' material, based on miritariuotchi. Dare mainstream ジャズネップ material, chitin and a sense of a tapered silhouette and wide silhouette skinny tailored, easily incorporated into casual. Clean fun in the beauty line!
Soft wool wind NEP fabric
The fabric using アクリルネップ yarn of wool-like atmosphere. Miho was lump combines polyurethane stretch power to the fabric feeling warm. It is safe than it looks far less scratchy feeling, touching the skin.

Fine show proud of switching stitch incorporated in レギパン!
Stitching looks squarely at fashioning a dare typically picks a more designed to switch. Is this switch made UP feeling it greatly, showing clear thin legs! This technique, seen in Betty Smith's pants and detail incorporated with legging pants.
Rubber behind the West hard scum round the waist, front button and closure. Contains a familiar three chain stitch to the hip pocket.
---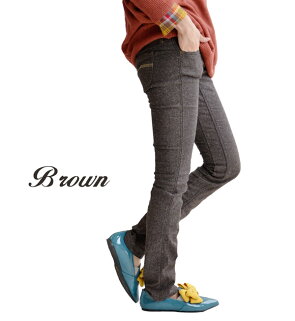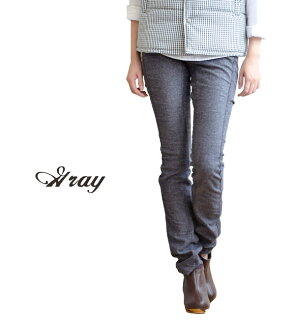 Height 163 cm grey-S size using: Check the code
* Average value unit (cm) and measure samples of notation.
* Above sizes are our flat place exact size it is. Is different from the notation size value nude ( JIS standard size ) merchandise tags, etc. For more information of the size Click here From.
* 1 Point 1 point sizes and nuances are slightly different. If you have any concern, please contact us.
Notation size
S SS sizes? t,? s size S? t? s size M? t? s l.""LL."
Material
62% Cotton 24% polyester
Acrylic 12% polyurethane 2%
Washing instructions
Production country
Japan production
Lining
Without
Stretch fabric
The stretched nicely
Sheer fabric
透けません
Color
Brown (With white NEP subdued Brown)
Gray (With white NEP subdued gray)

Related products
Betty Smith Betty ( Smith ) product list

Points to note
▼ may lose color this product recommended single wash.
• Cotton mixed goods shrinks somewhat when you wash it.
▼ so time remains wet for a long time, put in wet friction (friction in particularly wet) and sweat and rain, other clothing to decontamination if you like! Also, please wash and other things.
▼ Properties prone to pilling ( hairball ). Please wear where it is and when to remove with scissors.
▼ Please check also comes with tag described before handling.