May differ from actual colors pictured above wearing a little. Please see the product pictures below color. Also, if you have any concern, please feel free to contact.
Height 157 cm grey-S size use: check the code
↓ ↓ is that popular pattern in miniskirts and shorts! Our original BettySmith ★ ↓ ↓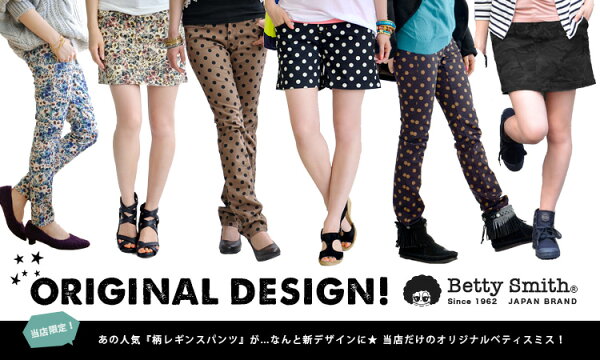 | | | | | | | | | |
| --- | --- | --- | --- | --- | --- | --- | --- | --- |
| | West | Cm | Hip | Cotton extra | Front rise | After the rise | Inseam | Hem around |
| XS size | 68-73 | 87 | 77 | 22.5 | 20 | 30 | 66 | 23 |
| S size | 73.5-76.5 | 87 | 80 | 24.5 | 20 | 30.5 | 66 | 25 |
| M size | 76-79 | 87.5 | 84 | 25.5 | 20 | 31 | 66 | 26 |
| Size: L | 78-81 | 88 | 87 | 26 | 21 | 31.5 | 66 | 27 |
* Average value unit (cm) and measure samples of notation.
* Contains only about 5 cm long rubber behind the West.
* The size is our open space is the exact size. May differ from the representation of the tags. Click here for details.
* 1 Point 1 point sizes and nuances are slightly different. If you have any concern, please contact us.
Notation size
S XS sizes? t, s size S? t? s size M? t? s l.

Material
95% Cotton 5% polyurethane
Washing instructions
Production country
Made in Japan
Lining
Without
Stretch fabric
Do not stretch the almost vertical, but the next well stretch the
* Design for a scum prevention is rubber behind the West, no nearly waist elastic
Sheer fabric
透けません
Color
White ( off-white x blue-purple, mauve and dull yellow and dull green, etc )
Gray ( Greige x blue, light blue, dusky pink, dusky green, etc )
Beige ( strong beige blue x red tea, dusky pink, dusky yellow, etc. )
Black ( Black x Brown & beige dusky pink, dusky green, etc )
* ( ) in a body color x is the flower color
Related products
Betty Smith Betty ( Smith ) product list
Points to note
• Sharing and other things may be discolored this product, please wash.
• Cotton mixed goods shrinks somewhat when you wash it.
▼ not tumble dry
▼ characteristics on the products, the dough taking positions just such attitude of the art and nuance slight individual difference, different images and facial expressions. Also does not match the pattern in the seam to necessarily.
▼ Please check also comes with tag described before handling.