New skirts appeared very popular denim!
Our original brand Zootie ( ズーティー ) In speaking of denim items アビーライト denim Series. Is a popular series and add a new one after another, expanding its powers. From basic up to our original transformation. Type, quality nor the price! I have exhaustively アビーライト denim series boasts this season, plenty of fun!
Color denim flare skirt
Our Zootie denim discolored boldly rich finished with sweet silhouette of the flare skirt. The skirt is lespedeza specification 6 piece, spreading significantly toward the hem, while loose 波打ちます. West is fun rubber Chin specifications. A flat waist design by トップスイン サイドジップ specifications, so even ◎.
---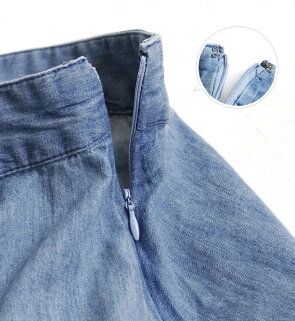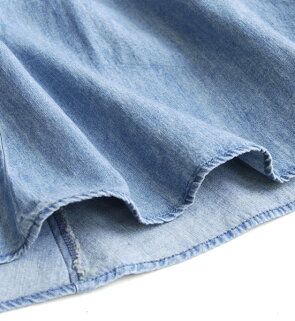 Side zipper with hook with.
Texture expert on ライトデニム fabric finished.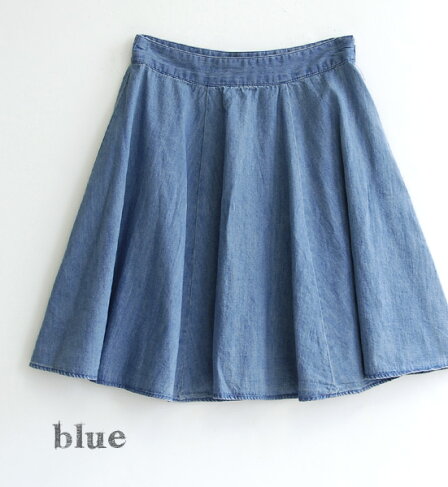 ↓ ↓ new colors and new sizes added! The full lineup 2013 ver... denim series Is here ↓ ↓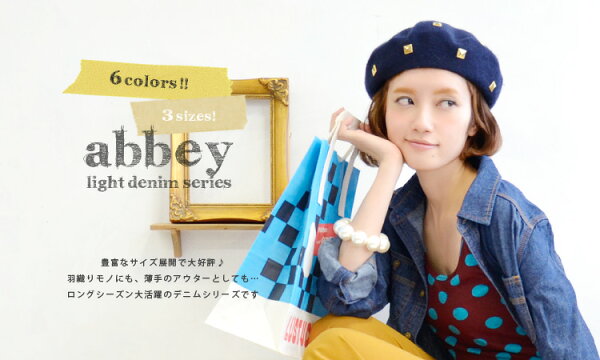 Notation size
"M-size" (one size)

Actual size
Waist: 68 cm, skirt length 52 cm, ( the waist width 4 cm )
Hip 80-120 cm (every other dimension-time spread ) hem around 280 cm
* The size is our open space is the exact size. May differ from the representation of the tags. For more information of the size Click here From.
Material
100% Cotton
Washing instructions
Production country
Made in China
Lining
Without
Stretch fabric
Do not stretch
Sheer fabric
透けません
Color
Blue (darker blue put the wash)
(Put the washing light light blue) light blue
SAX (thin light blue strong bleach)
Bleach (whitish strong bleach strong light blue)

Related products
2012 SS appeared again and contains the first appearance Here is the entire アビーデニム series!

Points to note
▼ may nature of dyes, stain discoloration in sweat and rain, friction and other things. Also, because there will be left in the wet conditions and some dye to be please with care.
▼ the discolored when washing, so do not wash with other things. Also if the cotton goods will shrink slightly by washing.
▼ Please check also comes with tag described before handling.