4,169
Photos
* 13.10.15 Point
May differ from actual colors pictured above wearing a little. Please see the product pictures below color. Also, if you have any concern, please feel free to contact.
Height 161 cm charcoal XL size use: check the code
Yoga pants become a habit it is resilient!
Sportswear to lumwana. Elasticity can be used in a wide range of scenes of great Zootie ( ズーティー ) stretch pants fabric of new re-appearance! Than the last time is up and fit, move more like spats worn feel. And fit tightly to the body, no extra sluggish suitable for an active scene, such as yoga and fitness! Of course, as the room can go as if to a convenience store is recommended. It is affordable and have one handy, to something tasty panties.
The room, フレアレギンス, and even pregnant women.
Of wide switched West, stretching, even high-waisted wrap, even to the point OK. Is it feel relieved because there are deep behind the rise. Style for cold, stomach band to cover the tummy points!
Even hem a little wider flared silhouette, but slim beauty legs & feet long effect! From basic color variation x 3 size dress wide is Gung! and extends it.
---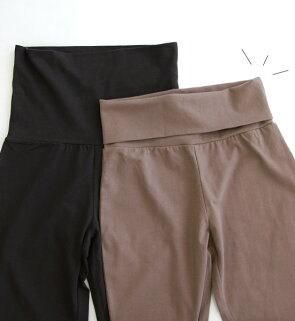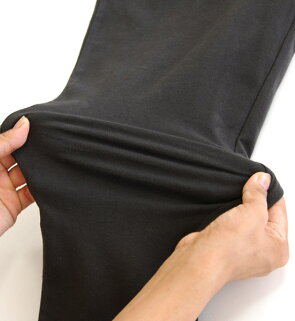 Stretched the West switch, or high-waisted wrap and can be arranged.
Very good elastic bear cloth material used in sportswear.
West
Cm


Waist width 18 (common).

Hip
Cotton extra
Front rise
After the rise
Inseam
Hem around
M size
64-86
110
80-87
23
35
42.5
75
38
Size: L
68-90
112
87-94
24
35.5
43.5
76
42
XL size
74-92
114
90-97
25
36.5
44
77
45
* Average value unit (cm) and measure samples of notation.
* Waist-hip place dimensions-is the size of spread.
* The size is our open space is the exact size. May differ from the representation of the tags. Click here for details.
* Stretch fabric is used, by product shape and size differ slightly depending just causes. If you have any concern, please contact us.
Notation size
S M sizes? t waist 64-70 hip 87-95
S L size] waist 69-77 hips 92-100
"XL size» West 69-85 hip 97-105

Material
95% Cotton 5% polyurethane
Washing instructions
Production country
Made in China
Lining
Without
Stretch fabric
The stretched nicely
Sheer fabric
Most 透けません ( grayed out there is somewhat sheer )
Color
Mocha ( light Mocha Brown with white )
モクグレー (a moderate light grey)
Charcoal (charcoal slightly faded)
Black (black standard)

Points to note
▼ remains wet for a long time, put in wet friction (friction in particularly wet) and sweat and rain: and other apparel to decontamination if so please with your mind. Also, please wash and other things.
• Friction pilling ( hairball ) totono, characteristics, prone to hairballs or balls. Please wear where it is and when to remove with scissors.
• This product, on the characteristics of the material by washing and cleaning slightly shrinks the resulting diagonal line (State looks twisted the entire product).
▼ Please check also comes with tag described before handling.