Adult-like, classical. Merely claiming patterns skirts
"Weave" expressed with a delicate pattern, w closet ( ダブルクローゼット ) The skirt. Using soft, retro and stylish ambience Jacquard fabric. Circular skirt close to enrich a wide silhouette in a big flare. West's rubber specifications are flat, the back side at the front. Includes belt loops on both sides
---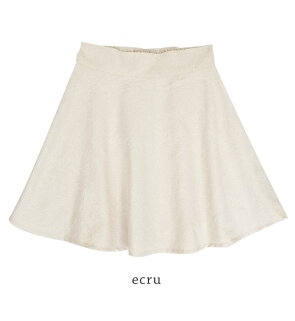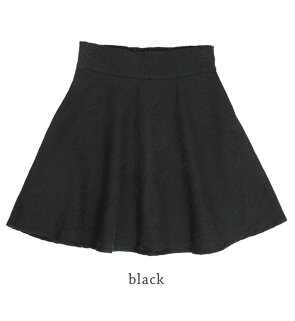 Notation size
"One size fits all."
Actual size
Approx. 45 cm, skirt length ( out west approx. 6 cm )
West approximately 64-80 cm ( position sizing – when spread with rubber and after only ) hem around 160 cm
* Above sizes are our flat place exact size it is. Is different from the notation size value nude ( JIS standard size ) merchandise tags, etc. For more information of the size Click here From.
Material
Polyester 65% cotton 35%
Washing instructions
Production country
Made in China
Lining
Polyester 100% (solid body with similar colors in glossy to stretch the dough)
Stretch fabric
Do not stretch
Sheer fabric
Little 透けません
Color
Ecru ( tinted dark ivory )
Black (Soft black)

Related products
( ダブルクローゼット ) w closet product list
Points to note
• Hook, please note so easy catching nature and friction and rough surface, such as during insertion and removal, the accessories, belt and surrounding wall and caught.
▼ Properties prone to pilling ( hairball ). Please wear where it is and when to remove with scissors.
▼ remains wet for a long time, put in wet friction (friction in particularly wet) and sweat and rain: and other apparel to decontamination if so please with your mind. Also, please wash the infection when washing you may share and other things.
▼ may shrink slightly by washing or cleaning on the characteristics of the material in the oblique line (State looks twisted the entire product).
▼ Please check also comes with tag described before handling.