Fluffy, yet delicate.
Race and yet, until the ホッコリ feeling. Hold the secret is brushed, w closet ( ダブルクローゼット ) The shorts is now available. draw the pattern and sewn knitted tulle lace brushed upon, come in three-dimensional. Lining with tulle lace became a style with two shorts so 出過ぎず volume, for inner use, show the flickering from the tunic ◎. Slip lining material and the West completely rubber is so very relaxing and you can wear it!
---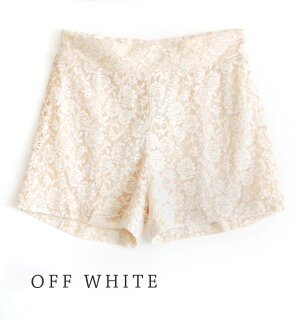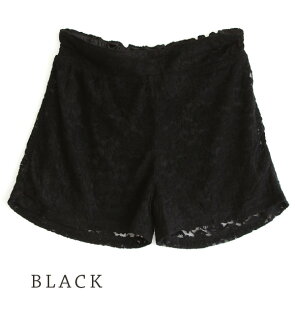 Notation size
"One size fits all."
Actual size
Waist: 68-88 cm ( position sizing-when expanding, and tied with rubber with only after )
Length 32 cm ( out west approx. 4.5 cm ) over hips 90 cm width 27 cm
Front rise approx. 28 cm after rise about 32 cm inseam approx. 8 cm hem around 58 cm
Lining-length approximately 29 cm from waist ( )
* The size is our open space is the exact size. May differ from the representation of the tags. For more information of the size Click here From.
Material
Rayon 80% nylon 15% polyester 5%
Washing instructions
Production country
Made in China
Lining
Polyester 100% (solid body with similar colors in glossy to stretch the dough)
Stretch fabric
The stretch a lot
Sheer fabric
May somewhat transparent ( is light-colored inner is required because be transparent especially )
Color
Off white ( cream / off white )
Black ( Black × Black )
* ( ) in a body x is a color pattern
Points to note
▼ uses delicate fabrics, hook, please note so easy catching nature and friction and rough surface, such as during insertion and removal, the accessories, belt and surrounding wall and caught.
▼ remains wet for a long time, put in wet friction (friction in particularly wet) and sweat and rain: and other apparel to decontamination if so please take care.
▼ Properties prone to pilling ( hairball ). Please wear where it is and when to remove with scissors.
▼ Please check also comes with tag described before handling.