It feel effortless, authentic detail denim shorts.
Because it's simple design can be used! w closet ( ダブルクローゼット ) The shorts with distressed style 2013 SS colours & some specification changes, is a re-appearance!
Invisible to its basic, straight silhouette fun Chin design is alive and well:. Last time, rubber specification was the back parts of the West, this time both sides changed the specification rubber part only, it feel effortless retains ◎. Front closure and button look is authentic denim pants. Unique thin denim light it is, whatever the season, many items can no doubt!
---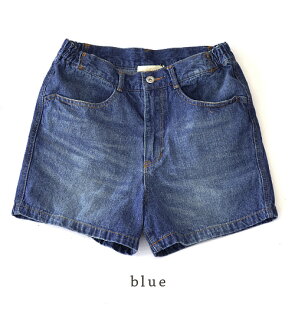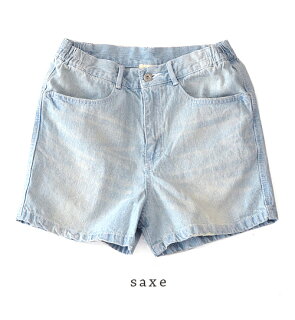 Notation size
"One size fits all."
Actual size
Waist: 72-84 cm ( position sizing-when expanding / side with rubber )
Cm, length 34 cm ( out west approx. 3.5 cm ) over hip 94 cm width approx. 29.5 cm
Front rise approx. 29 cm after crotch 36 cm inseam approx. 8 cm hem width 28 cm
* Above sizes are our flat place exact size it is. Is different from the notation size value nude ( JIS standard size ) merchandise tags, etc. For more information of the size Click here From.
Material
100-percent-cotton
Washing instructions
Production country
Made in China
Lining
Without
Stretch fabric
Do not stretch
Sheer fabric
透けません
Color
Blue (A fading somewhat dull blue)
Sachs (A light yellow slightly faded light pale blue)

Related products
( ダブルクローゼット ) w closet product list
Points to note
▼ seperately so you lose the color, other, wash with washing machine.
• This product is Indigo. Natural texture will wash and each to enjoy distinctive color variation. Also has a special process for producing a unique, product is little point by point look different. Enjoy as a product unique texture.
▼ remains wet for a long time, put in wet friction (friction in particularly wet) and sweat and rain: and other apparel to decontamination if so please with your mind
▼ may shrink slightly by washing.
▼ Please check also comes with tag described before handling.