Ryuk wears short skirts girls from cute! ライトデニム pants
easy to use throughout the year from w closet ( ダブルクローゼット )イージーテーパード panties sheer 4.5 oz 7.5 oz denim is a re-appearance.
West is only behind rubber, front flat 'トップスイン' the best specifications. Will body covering the area with deep rise waist and put tack two, from West, and the only plump and very good volume. Fake ジップフライステッチ the authentic pockets on side. No frills, so relaxed because of of tunic and dress code as leggings pants are highly recommended. Also easy to roll toward the hem line slim tapered silhouette, so:. Adult toys is ideal for pumps and code.
---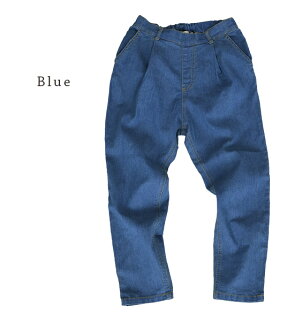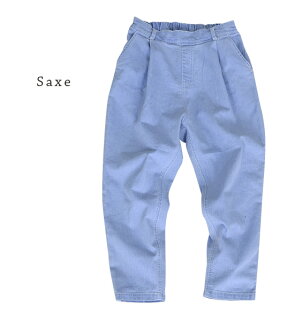 Notation size
"One size fits all."
Actual size
Waist: 66-90 cm ( position sizing-when expanding and behind only with rubber )
Over the hip 98 cm cm, length 85 cm, width approx. 29.5 cm
Front rise approx. 32 cm after rise 40 cm inseam approx. 55 cm cuff width 15 cm
* The size is our open space is the exact size. May differ from the representation of the tags. Click here for details.
Material
73% Cotton polyester 25% polyurethane 2%
Washing instructions
Production country
Made in China
Lining
Without
Stretch fabric
A little stretch
Sheer fabric
About 透けません
Color
Blue (A fading somewhat dull blue)
Sachs (Faded light blue)

Related products
The same silhouetteギンガムチェックストレッチツイルタックテーパード pants
Also available
( ダブルクローゼット ) w closet product list
Points to note
• This product is Indigo. Natural texture unique to other products to wash and each to enjoy distinctive color variation. Also 1 piece 1 piece machined so the different machining condition and nuances at one point. As a characteristic of distinctive products for fun.
▼ may lose color washing you grow, so do not wash and other things together. Also please note that color is transferred to the other clothing and underwear wet friction (especially damp State), sweat, rain, may.
▼ may shrink slightly by washing or cleaning on the characteristics of the material in the oblique line (State looks twisted the entire product).
▼ Please check also comes with tag described before handling.