Adult flashy pattern レギパン flower and Paisley MIX
Fancy pattern intact adult who's appealing leggings. Using an elegant glossy マットサテンツイル material. Deep rise completely ass wrapped, it feel a sense of relief. West's total rubber. Excellent elastic movement and ease of use is the one thing of fascination and even stretch bending of the knees. Fake ジップフライステッチ with in the front. Back pocket is real, but both side pocket is a fake.
Ankle and secure fit, grant us a beautiful skinny silhouette.
---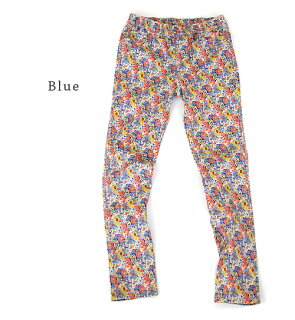 Notation size
"M-size" (one size)
Waist: 64-70 cm
Actual size
Waist: 62-82 cm ( position sizing-when expanding / rubberized )
Cm, length 94 cm ( out west approx. 3.5 cm ) over hips 84 cm width 25 cm
Front rise approx. 26 cm after rise approximately 31 cm cm, inseam 71 cm hem width 14.5 cm
* The size is our open space is the exact size. May differ from the representation of the tags. Click here for details.
Material
97% Cotton 3% polyester
Washing instructions
Production country
Made in China
Lining
Without
Stretch fabric
Do not stretch vertically next to a little stretched
Sheer fabric
Little 透けません
Color
Blue (Purple-leaning blue, coral, yellow, black, light blue, ivory etc)
Red (Red, gray, ivory, yellow, Navy Blue, beige etc)

Color
Different patterns inスターバードツイルレギンス,
The same silhouette Noby leggings pants series
* Please check varies according to product specification of the West because there are slight differences to comfort it, etc..
Points to note
▼ for washing the product somewhat distortion, wrinkles, etc. Please enjoy as the texture of the product can be seen wearing one every subtle colors blur or Fuzz, etc..
▼ remains wet for a long time, put in wet friction (friction in particularly wet) and sweat and rain: and other apparel to decontamination if so please with your mind. Also, wash may dye when washing to separate other things.
▼ may shrink slightly by washing.
• Easier to fall out and print is not permanent, or more, to be rubbed, also repeat the washing and cleaning by slightly thinner. Also please avoid ironing to the printed piece.
• Subject characteristics on the products, the dough taking positions just some individual differences nuances and attitude of the size, design, different images and facial expressions.
▼ Please check also comes with tag described before handling.