' Adult ' mini-length cocoon skirt
Very adult-like form slightly became a cocoon silhouette, distinctive skirts. 2013 SS is sew thick soft, like a re-appearance.
The points along the line between the legs from the hips like cocoon silhouette, this year it seems. West is behind the rubber fun Lantern specifications. Also the トップスイン so only the front flat, ◎.
---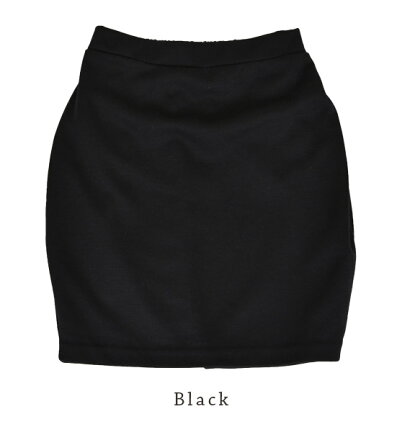 Notation size
"M-size" (one size)
Waist: 64-70 cm
Actual size
Waist 56-80 cm ( position sizing – when expanding / rubberized )
Approx. 45 cm, skirt length ( out west approx. 3 cm ) hips 90 cm
* The size is our open space is the exact size. May differ from the representation of the tags. For more information of the size Click here I don't like
Material
Polyester 70% cotton 30%
Washing instructions
Production country
Made in China
Lining
Without
Stretch fabric
The stretch a lot
Sheer fabric
May seem almost 透けません to show through in the light
Color
Black (Standard black)
モクグレー x Navy ( charcoal grey x Dark Navy )
Beige × black ( thin beige × black )

Points to note
▼ Properties prone to pilling ( hairball ). Please wear where it is and when to remove with scissors.
• Hook, please note so easy catching nature and friction and rough surface, such as during insertion and removal, the accessories, belt and surrounding wall and caught.
▼ remains wet for a long time, put in wet friction (friction in particularly wet) and sweat and rain: and other apparel to decontamination if so please with your mind. Also, wash may dye when washing to separate other things.
▼ may shrink slightly by washing or cleaning on the characteristics of the material in the oblique line (State looks twisted the entire product) discoloration.
• Product characteristics on the border the dough taking positions just a pattern, Nuance slight individual difference, different images and facial expressions.
▼ Please check also comes with tag described before handling.