May differ from actual colors pictured above wearing a little. Please see the product pictures below color. Also, if you have any concern, please feel free to contact.
Height 158 cm モクグレー use: Check the code
Adult casual wear, sticking completely original Tee
The dull-eyed and unique fabric texture. It's sheer line of clean bodies taste is coming. Adult female to enjoy wearing nice our original brand Zootie ( ズーティー ) The T shirt is now available.
From the letters of the logo, typeface, placement and all designed in the original without too much and claim code in, stuck to the ease of use. Feminine comfortably clear of sizing the sleeve opening the short and neckline also exquisite. Is designed to long, so also ideal for code, hidden around the hips, and your tunic sense legging pants, etc.
---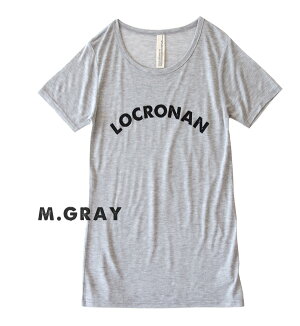 Notation size
"M-size" (one size)
79 – 87 Cm bust 154-162 cm tall
Actual size
Ringtones shoulder 37 cm bust 82 cm, length 69 cm (measured from shoulder) sleeve length approx. 18 cm
Sleeve length approx. 37 cm arm holes approx. 21 cm cuff approximately 28 cm waist 80 cm
Hem around 90 cm 21 cm low-cut neckline depth 12 cm
* Above sizes are our flat place exact size it is. Is different from the notation size value nude ( JIS standard size ) merchandise tags, etc. For more information of the size Click here From.
Material
100% Rayon
Washing instructions
Production country
Made in China
Lining
Without
Stretch fabric
The stretch a lot
Sheer fabric
There is a sense of sheer inner is required
Color
White (No light yellow off white)
モクグレー (Thin gray is gray)
* Color prints are common and black
Related products
In the matching フレアースリーブ (PVC figure) Also available
Points to note
▼ Properties prone to pilling ( hairball ). Please wear where it is and when to remove with scissors.
▼ remains wet for a long time, put in wet friction (friction in particularly wet) and sweat and rain: and other apparel to decontamination if so please with your mind.
▼ may shrink slightly by washing on the characteristics of the material in the oblique line (State looks twisted the entire product) discoloration.
• Easier to fall out and print is not permanent, or more, to be rubbed, also repeat the washing and cleaning by slightly thinner. Also please avoid ironing to the printed piece.
▼ Please check also comes with tag described before handling.