Cute oversize from the so-called out and print Tee dress
Drop fell, shoulder width taken up loose solder. T shirt tunic dress oneself up the ass of every our original brand. Zootie ( ズーティー ) From the appearance. Wears the relaxed silhouette that stands out simple letters logo print. Nicely along the body with thin cut and sewn fabric Terron and fell, and the 着膨れ sense of "girly" over size of served by the reduced sense of worn.
Petite and slender, which cares, such as worn by all means I the wrapped belts such as at the West or browsing wearing a crisp and clean wear is recommended.
---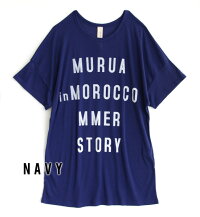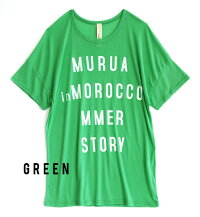 Actual size
Ringtones shoulder width 63 cm girth 112 cm length 77 cm sleeve length 10 cm
Sleeve length 41.5 cm armholes about 46 cm 38 cm cuff
West approx. 102 cm hem around 104 cm 18 cm low-cut neckline depth is approximately 11 cm
* Deformation design switching shoulders with pretty outside, so the shoulders, sleeves and armholes as referring to please. Also because the armholes are measure switching part is the arm size.
* The size is our open space is the exact size. May differ from the representation of the tags. For more information of the size Click here From.
Material
Vrms.v 65% cotton 35%
Washing instructions
Production country
Made in Korea
Lining
Without
Stretch fabric
The stretched nicely
Sheer fabric
May slightly sheer
* Dimmed are see-through, so inner is required
Color
White ( standard white x blue bright )
Navy ( strong navy blue x white standard )
Green ( close to yellow-green light green × standard white )
* ( ) in a body color x is a color print piece
Points to note
▼ remains wet for a long time, put in wet friction (friction in particularly wet) and sweat and rain: and other apparel to decontamination if so please with your mind. Also, please wash and other things.
• This product, on the characteristics of the material by washing and cleaning slightly shrinks the resulting diagonal line (State looks twisted the entire product).
▼ looks like material property on the NEP may cause pilling ( hairball ). Please wear, to pull the removed one by one with small scissors.
• Easier to fall out and print is not permanent, or more, to be rubbed, also repeat the washing and cleaning by slightly thinner. Also please avoid ironing to the printed piece. May be individual differences prints tints, but enjoy as a characteristic of the product.
▼ Please check also comes with tag described before handling.