Back brushed plug out, expressive pattern zip up parka
Parker ジャガードスウェット fabric Diamond-like patterns found on the surface, very expressive. Is brushed back, is comfortable to wear t! is a warm lump!
Raglan sleeves for a wide width, and 羽織れます in Dolman. Feel sticking to cutting middle line shoulder toggle and zipper side, back in the shape of cut by ロックステッチ or sew, resales, rope-like フードドロー code using ZIP puller detail.
---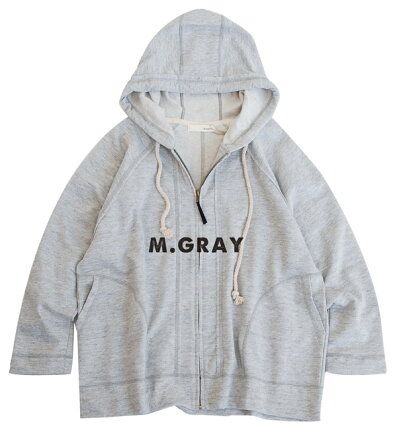 Actual size
Total length 63 cm girth approx. 121 cm sleeve length approx. 76 cm sleeve 26 cm
Approx. 121 cm waist hem around 118 cm neckline width 26 cm
Approximately 9 cm deep-cut hood width 26 cm hood height 38 cm
* Switching shoulders not raglan sleeves design for shoulders, sleeves, armholes the size not indicated.
* The size is our open space is the exact size. May differ from the representation of the tags. Click here for details.
Material
65% Cotton 35% polyester
Washing instructions
Production country
Made in China
Lining
Without
Stretch fabric
Slightly stretch the
Sheer fabric
透けません
Color
モクグレー (Light gray)
Navy (Size: sense of Dark Navy)
Brick ( thin slightly with moderate reddish brown )

Points to note
• This product is designed is designed on the dare not kill cut edge of the fabric, so repeated washing and wear increases cutting surface, the fray. If fray comes to mind where it is, be careful to remove with scissors. Also frayed hem is somewhat uneven in some.
▼ so time remains wet for a long time, put in wet friction (friction in particularly wet) and sweat and rain, other clothing to decontamination if you like!
▼ May this product on the characteristics of the material by washing and cleaning slightly shrinks the oblique line (State looks twisted the entire product).
▼ Please check also comes with tag described before handling.