A bold come decorated with chest emblem, rivet and surge ( rivet & surge ) The colorful knit Cardigan. As well as the sleeves became the Raglan sleeves, up to neckline, placket, pockets color scheme. Arms two lines are also cute! ♪ happy in addition to cuteness, difficult to tingling in the fabric of a soft cotton blend material is the point. Is a Cape at the turn of the season exactly good, moderate thickness ライトアウター.
---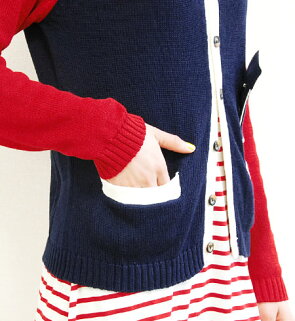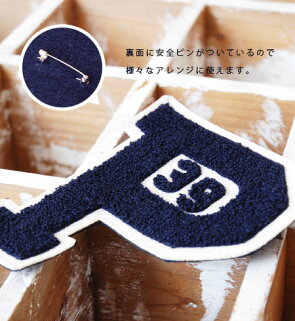 Pocket mouth was color on both sides
A cute badge brooch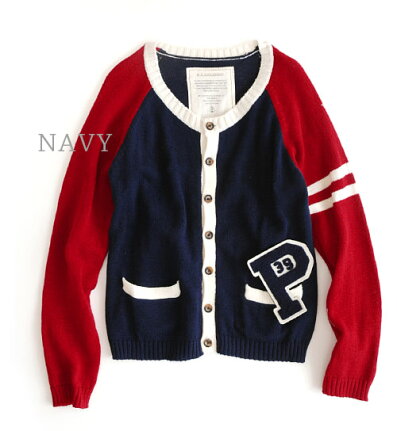 Actual size
"Body."
Bust 88 cm length 49 cm sleeve length 71 cm, ( the cuffs ribbed about 4 cm )
Sleeve 18 cm waist: 81 cm 13 cm low-cut-cut deep, 10 cm
"Patch."
Approx. 11 cm 13 cm
* Knit to size slight individual difference arises. Notation size please refer to guideline.
* This item is not represented is the size of the shoulders, sleeves, armholes tailoring on the switch of the shoulder is not designed for.
* The size is our open space is the exact size. May differ from the representation of the tags. For more information of the size Click here From.
Material
Cotton 55% acrylic 45%
Washing instructions
Production country
Made in China
Lining
Without
Stretch fabric
The stretch a lot
Sheer fabric
Be transparent from stitch
Color
Navy ( dark blue x bright dark red x off white )
Off white ( off white x Navy blue x bright dark red )
Camel ( dark brown her strong camel x charcoal x dark brown )
* Brooch is common and is dark blue to off-white border
* ( ) in bodice x sleeve x line of sleeves and neckline, placket, Pocket mouth piece of your color is

Points to note
• Knit nature, just "thread seams" and somewhat "fray", also in shapes and sizes prone individual product is.
• Materials, please note that fiber on the trap-prone, so wear and removal when the fold on watches & accessories-belts, etc..
• Friction pilling ( hairball ) totono, characteristics, prone to hairballs or balls. Please wear where it is and when to remove with scissors.
▼ remains wet for a long time, put in wet friction (friction in particularly wet) and sweat and rain: and other apparel to decontamination if so please with your mind. Also, please wash and other things.
▼ Please check also comes with tag described before handling.